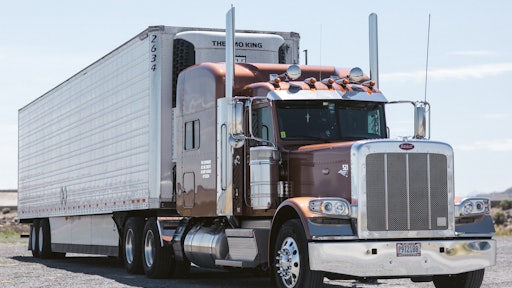 Unsplash
Orders for heavy-duty trucks are beginning to thin out as the U.S. industrial economy pushes fleet operators to put the brakes on plans to expand freight-carrying capacity, The Wall Street Journal reports.
In November, trucking companies ordered 17,300 Class 8 trucks, down 39% from last year and a 21% decrease from October.
The orders in November were the lowest that the month has seen in the last four years. Analysts are expecting a backlog at factor production lines to pull back even more. According to The Journal, October's backlog was 129,000 units that were ordered by not yet built, less than half of October 2018's record backlog of 304,500.
Now, equipment makers have started scaling back production, laying off workers this year as demand has weakened.
Both Daimler and Cummins are cutting its workforce, blaming low demand.
Weakness in the industrial economy and global trade tensions are heaving heavily on transportation demand as activity dropped for the fourth straight month. In addition, freight volumes and trucking prices have been on the decline, with domestic freight shipments decreasing 5.9% in October.