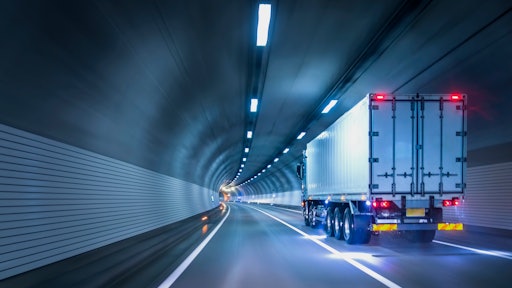 Getty Images
MODE Transportation and SunteckTTS, two leading multimodal third-party transportation and logistics providers, have entered a merger agreement. Under the terms of the transaction, MODE will acquire SunteckTTS, with both businesses operating under the MODE brand name going forward. MODE will facilitate more than 1.5 million customer shipments and generate over $2 billion of revenue.
"We are very excited to announce this transaction with SunteckTTS. Our two companies are built on a similar culture of outstanding customer service. The addition of SunteckTTS' robust agent, product and customer base further strengthens MODE's broad diversity of service offerings, while continuing to position MODE as a premium provider of technology-driven logistics," says Jim Damman, CEO of MODE Transportation.
Under the arrangement, the new MODE company will offer a broad range of capabilities across all major modes of transportation including truckload, less-than-truckload, rail intermodal, drayage, air, ocean and parcel freight. MODE will leverage its increased scale adn resources to continue investing in technology and innovation for the benefit of its agent, shipper and carrier communities.
"In today's increasingly competitive logistics market, the importance of scale, service diversity, and technology cannot be overstated. The combination of MODE and SunteckTTS provides new and existing agents, shippers, and carrier partners a significantly enhanced platform positioned for the future," says Ken Forster, CEO of SunteckTTS.
Jim Damman, President & CEO of MODE, will serve as CEO of the Company and Ken Forster, CEO of SunteckTTS, will serve as President & COO. The expanded leadership team will include senior executives from both MODE and SunteckTTS.
"This transaction represents an important milestone in MODE's history," continues Damman. "A year ago, we launched an initiative to identify strategic acquisition opportunities that would strengthen the MODE platform and enable us to continue to improve the best-in-class service and capabilities we provide to our customers. We look forward to welcoming SunteckTTS as we continue to execute on this strategy going forward."
The transaction is subject to customary closing conditions, including regulatory approval, and is expected to close by the end of December.