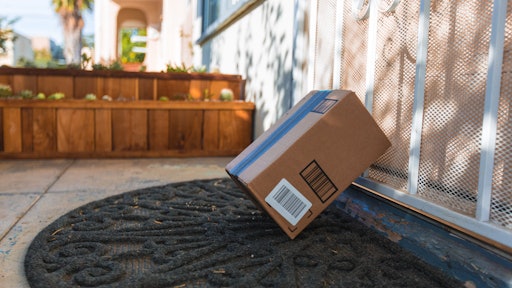 Getty Images
Today's e-commerce power players have turned the two-day shipping model into the gold standard by which all retailers are measured. Retailers that find it hard to compete in this hard-to-win space can turn to software technology to help appeal to buyers in other ways. Customer centricity can be developed through many upstream tactics that don't rely on speed of delivery. Advanced supply chain management (SCM) solutions can help retailers focus on value, service and product features that will appeal to demanding customers — while protecting profitability. A fully connected supply chain network makes new dimensions in customer centricity possible.
A closer look at the challenges
Much has been written about e-commerce giants Amazon and Alibaba and how they have transformed the retail industry. Their delivery capabilities have set new standards in customer expectations. Now, waiting weeks for a special order seems absurd to many of today's shoppers. Two-day shipping has become the new normal.
Amazon, the pioneer in fast-response delivery, employs many tactics, from warehouse automation and robotics, to locating fulfillment centers in geographic hubs near customers. They also are willing to operate on paper-thin margins, something few can sustain over a long period. Other retailers try to emulate the Amazon best practices, investing in multiple systems to connect suppliers, partners, and customers and shorten delivery times.
Unfortunately, the typical supply chain contains multiple vendors, spread over the globe, each operating its own enterprise systems, making it a challenge to see and collaborate from one business to the next. Silos often exist not only from company to company, but from system to system. Multiple ERP solutions, Warehouse Management Systems (WMS), Transportation Management Systems (TMS) and third-party logistics solutions (3PL) create layers of data, gaps in communications and opportunities for real-time data to become distorted by discrepancies.
Traditional thinking has been to plug these gaps with portals, asking vendors and suppliers to collaborate through online tools that can be cumbersome and require manual updates and data integration. Making last minute requests and changes using manual process, often leads to errors, which leads to the question, "Is it really worth it?" Retailers also "get by" by padding inventory and adding buffer stock in key locations to guarantee there will be products to ship to customers. This ties up capital, though, and is far from being a cost-effective solution.
Technology to the rescue
Artificial intelligence (AI) and machine learning (ML) can help predict needs and reduce the amount of buffer stock needed. Improving accuracy of sales forecasts through advanced data science will help retailers confidently anticipate trends and make proactive decisions about merchandise, including when and where it should be shipped. Such data insights, based on proven algorithms and refined over time, help buyers use science rather than hunches to monitor the pulse of current customers and seasonal influences, economic trends, regional decision-drivers, local brand loyalties, and shifting audience demographics. This foresight is only the beginning.
Advanced supply chain management solutions can also help retailers give consumers choices for delivery times.
For some consumers, a discount is more important than speed of shipping. The retailer can offer options for shipping times, including discounts for waiting three or four days for shipping. This can eliminate the costs and burdens associated with an artificial drive toward next-day shipping, which isn't always necessary. The strategy shifts from being all about speed, to being focused on giving consumers options. But execution of this type of advanced solution is not an easy feat. Multiple prerequisites exist:
Real-time & accurate visibility into inventory
Quality data
Network connectivity into carriers, 3PLs, suppliers and trading partners
Live connectivity and collaboration
Delivering options
To successfully deliver on this customer-centric vision, trading partners must be connected on a single network where all parties are plugged into the same system, interacting and executing on the same information. There is no duplication or passing information from one system or party to another, which leads to mis-matched data and information latency. AI and machine learning offer a world of opportunities to enhance business and optimize performance, but accurate data is the prerequisite. A network of clean and accurate data becomes a digital foundation for predictive and prescriptive analytics.
Operational strategies
In addition to helping with supply chain networks and accurately forecasting delivery options, software technology can also be instrumental in helping manufacturers, distributors, and retailers provide other services that will enhance the customer experience. Here are some examples:
Configuration Tools. This type of solution is used to help manage the quoting, design, procurement, and manufacturing phases of highly personalized products. Customers can make choices about design specifications, styles, finishes, and accessories — within pre-established parameters and logistical constraints. The solution typically provides an image and quote for the consumer to approve, then specifications are sent to the manufacturer or a third-party logistics company that will handle assemble-on-demand or packaging of components and accessories.
Postponement. As organizations strive to provide personalized products, postponement strategies are gaining traction. Products are designed using a modular concept. Core components of the product may remain the same, but finishing touches, or add-on modules, are not fully assembled until the customer places an order. The supply chain, in this case, needs to monitor shipments of finished goods, as well as components that need to be assembled. Even with finished goods, the decisions around channel, customer and destination can be postponed, and then quickly executed using automated tools, once demand becomes more clear.
Direct to Consumer (D2C). Because manufacturers or logistics companies may be responsible for the personalized product, it may be most efficient to have them fulfill the order. This adds another spoke in the network to be monitored and tracked. When asking these partners to do more, it's also important to provide them easy to use tools to execute packing, labeling and shipping in a way that is compliant with the customer and destination requirements. This also impacts the estimated delivery time and needs to be considered in the delivery options given to consumers.
Final takeaway
With access to data, new opportunities for understanding what is important to the customer and improving the customer experience become available. Choices for shipping options and associated discounts let the consumer pick options with the most appeal. Ultimately, this improves brand loyalty and repeat business. No longer do retailers need to be focused exclusively on immediate shipping. They can focus on the customer in a more holistic view — considering what the customer wants, how it will be customized and when it will ship.