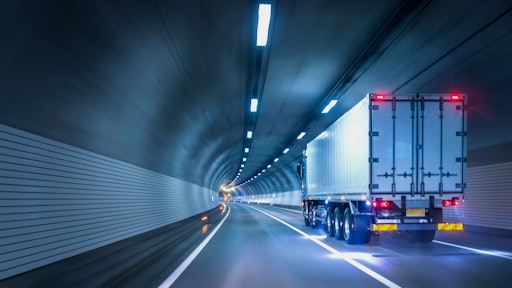 Getty Images
Since the government placed a mandatory 30-minute rest break for all drivers in 2012, the trucking industry has been working to end it and allow states more flexibility in how CDL licenses are issued.
The Transportation Department is now working with drivers, quietly aiming to make the hours of service rules more flexible - something that the industry is welcoming.
According to Logistics Management, DOT is specifically looking to make changes in the rest breaks, length of driving time (11 hours a day) and on-duty time (15 hours) among other changes.
"I can tell you the Department understands the importance of giving you the flexibility," Transportation Secretary Elaine Chao said at the Mid-America Trucking Show in March.
In comments filed with the transportation department, the Owner-Operator Independent Drivers Association (OOIDA) wants to eliminate the mandatory 30-minute break and that trucks should be allowed to stop the 14-hour clock for up to three consecutive hours.
Meanwhile, safety advocates argue that any changes to the hours of service rule could worsen driver fatigue, which, according to Logistics Management, is the cause for one-third of all fatalities involving heavy trucks. However, in 2017, there were 4,657 large trucks involved in fatal crashes - a 10 percent increase from the year before.
In addition, the FMCSA is looking to allow states greater flexibility in conducting skill tests for individuals seeking a CDL in its latest proposal. Logistics Management reports that the proposal would alleviate testing delays and eliminate needless inconvenience and expense to the CDL applicant without compromising safety.