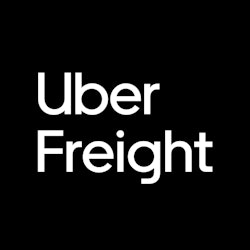 It could be years before Uber Freight is profitable.
The digital freight-matching platform, which launched in 2017, connects truckers with shippers looking to move cargo, making the process of booking freight transportation more efficient.
A Morgan Stanley analysis suggests Uber Freight is undercutting its brokerage competitors, The Wall Street Journal reports.
"Uber is currently prioritizing the build out of supply/demand density and is therefore sharing 99 percent of gross revenue with its carriers (vs. the industry standard of 80-85 percent)," Morgan Stanley analyst Brian Nowak wrote in a June 4 research note initiating coverage of the company. "Even in '23, we estimate Uber will still be paying 97 percent of Freight revenue to its carriers."
However, it is expected by some officials that the company will grab 6.1 percent of the U.S. truck brokerage market by 2029.
In Uber's initial public offering filing in April, the company said that Uber Freight has contracted a network of 36,000 carriers, have more than 400,000 drivers and have served over 1,000 shippers.
The Journal reports that Uber Freight had $359 million in gross freight bookings last year and generated $125 million in revenue in the fourth quarter. In the first quarter of the year, the sector secured $145 million in revenue, up from $400 million for the same period in 2018. Though, it did contribute to a $71 million loss in the first quarter.