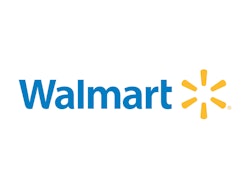 Just on the heels of Amazon announcing that it will offer free one-day shipping for all Prime members, Walmart has announced that it will also roll out next-day delivery in Phoenix, Las Vegas and Southern California, with plans to expand to 75 percent of American consumers by the end of 2019.
"We have been working on this for the past several years," Marc Lore, head of Walmart's e-commerce business in the U.S., said about the move toward next-day shipping. "We've been investing ... and now we are in the position to reap the benefits."
According to CNBC, next-day delivery will be available for nearly 220,000 items "most frequently purchased" online, such as toys and electronics. More items will be available to ship next day over time, and the option is only free for orders over $35, unlike Amazon who requires a Prime membership.
When Amazon made its one-day shipping announcement last month, shares of Walmart and Target dropped as investors worried traditional retailers would have to spend more money attempting to compete with the e-comerce giant. However, Walmart has something that Amazon doesn't: thousands of stores across the country that offer click and collect options, CNBC reports.
Analysts estimate that it would cost Walmart $215 in incremental investments to match Amazon's one-day shipping option, which is "quite manageable" for the company to achieve. The company is already capable of reaching 87 percent of the country with next-day delivery, while Amazon is capable of offering same-day and one-day delivery to only 72 percent of the U.S. population.
Walmart has done "extensive work" to ensure that right items are at the right fulfillment centers as orders will be sourced from the customer's nearest distribution center. CNBC reports that the company won't source next-day shipments from its stores.