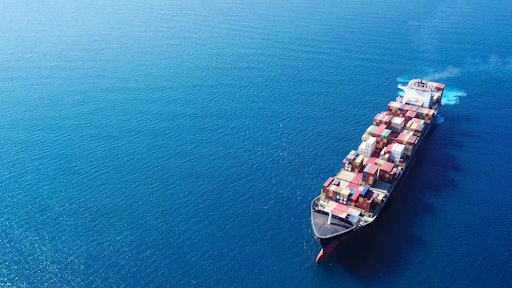 Getty Images
Sick of long wait times for items coming from China? So is Amazon.
According to USA Today, the e-retailer has been ramping up its ocean shipping service, with over 4.5 million cartons of consumers goods coming from China to the U.S. over the past year.
Since the beginning of 2018, Amazon has shipped over 5,3000 shipping containers from China to the U.S. Ocean shipping is a significant move as Amazon aims to control much of its transportation network. Currently, the company has utilizes trucks and airplanes for transportation.
The containers are sent from ports in China to either the Port of Long Beach or Port of Seattle and get transported to Amazon distribution centers, USA Today reports. The program was initially only available to Chinese sellers and manufacturers. However, the program was extended to U.S. sellers at the beginning of the fourth quarter of 2018.
Amazon has reportedly been testing ocean shipping for the last three years. Amazon China was granted a license from the U.S. Federal Maritime Commission to become an ocean freight forwarder between the two countries back in 2016. However, despite having a license the company didn't immediately use it. Only in 2017 did it start shipping small numbers of shipping containers from China to U.S. ports under the name of a Chinese freight forwarder.
USA Today reports that Amazon is now acting as a freight forwarder under its own name. The company is leasing space on ships rather than purchasing them, eliminating transportation costs from their supply chain.
To read the full original article, please click here.