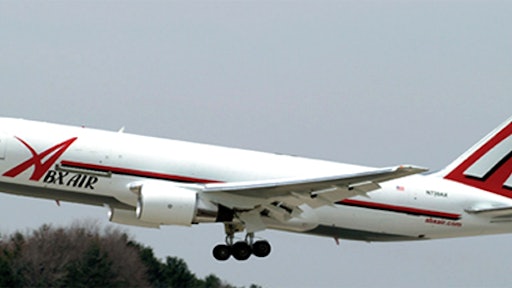 Air Cargo News reports that aircraft lessor ATSG has delivered seven leased freighters during the last quarter of 2018 as demand for its converted Boeing 767 freighter aircraft remains high.
The company completed leasing deals for Amerijet International Airlines of Miami, Florida; Cargojet Airways of Mississauga, Canada; SkyTaxi of Wroclaw, Poland; West Atlantic AB of Gothenburg, Sweden; and two B767-300 freighters were delivered to ATSG subsidiary airline Air Transport International to be operated for external customers under ACMI agreements that extend well into 2019, according to Air Cargo News.
"This fourth quarter has been our best ever in terms on aircraft deliveries and meeting the needs of our customers with efficient, timely service. It is especially satisfying because we are providing a platform of growth for existing customers, adding new customers to our portfolio worldwide and meeting our commitment to deliver 10 newly converted 767-300s in 2018," Mike Berger, chief commercial officer of ATSG says.
The company's in-service fleet now makes up 91 aircrafts, including 13 from its recent acquisition of Omni Air international.