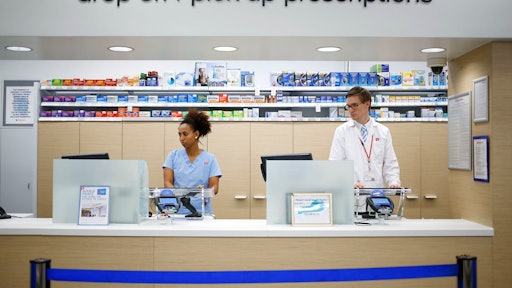 CNBC reports that Walgreens is teaming up with FedEx to launch a next-day delivery service for prescription drugs. The partnership comes as Amazon gets closer to delivering prescription drugs. The e-commerce giant bought online pharmacy PillPack back in June, but the deal has yet to close, allowing Walgreens to get a head start in the space.
Walgreens already offers same-day delivery in some markets, however, the pharmacy plans to expand the program in 2019.
According to CNBC, the delivery service is part of Walgreens Express. Patients can pay $4.99 to have their qualifying prescription drug delivered as early as the next day or choose to pick up in stores using an express line. The service also allows customers to preview the cost of their prescriptions and prepary for those that are eligible.
Walgreens and FedEx are already letting customers to pick up and drop off packages at nearly 8,000 pharmacies nationwide.