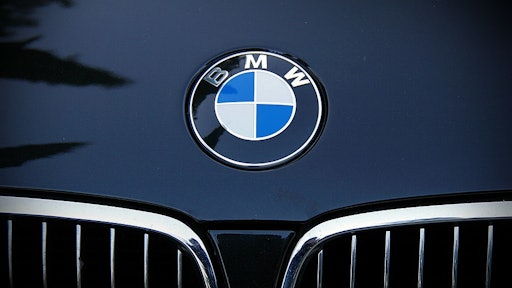 Tariffs and a model changeover are taking a toll on BMW as the company saw a steep decline in exports of its vehicles. According to The Post and Courier, BMW was forced to cut its expected profit margin to the lowest level since the Great Recession.
Vehicle exports from the Port of Charles dropped 35 percent in August compared to last year, The Post and Courier reports. Since the trade disputes started with China two months ago, vehicle exports are reportedly down 31.5 percent — causing a five year low.
In a statement, BMW placed partial blame on trade conflicts between the U.S. and China, stating that its "aggravating the market situation and feeding uncertainty."
The Post and Courier reports that China is the port of Charleston's biggest customers, with $2.4 billion of $6.3 billion goods shipped in 2017 came from BMW.
However, president and CEO of the State Ports Authority Jim Newsome has suggested that the company's model changes for the fourth-generation X5 SUV is partially to blame as customers are reluctant to buy a vehicle when a new vehicle is about to be introduced.
Besides the decline in vehicle exports, the port of Charleston set a single-month record in August for the amount of containerized cargo moving through its terminals. Imports of cargo shipped in metal containers jumped 16 percent and exports increased 2.7 percent.
To read the full original article, please click here.