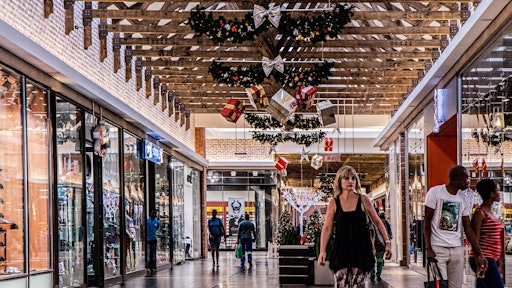 Analysts at Deloitte project that the 2018 holiday shopping season will see a 5 percent to 5.6 percent year-over-year increase in retail sales, with total sales projected to rise over $1.1 trillion. E-commerce sales are forecast to rise to between $124 billion and $134 billion, a 17 percent to 22 percent year-over-year jump.
"Because of the rise in the number of e-commerce orders during the holiday season, there is a big increase in transportation requirements for everything, from last-mile packages delivered to a consumer's home to inbound shipments coming into a distribution center," says Dan Clark, founder and president of Kuebix, the creator of a transportation management system that delivers true freight intelligence. "Black Friday, Cyber Monday and numerous holiday promotions all add to the huge spike in demand. Shippers need to keep operations flowing and use tools to handle the upsurge while keeping customers satisfied."
Clark recommends the following tips to fine-tune transportation strategies for the holidays:
Give customers visibility to their orders. Using technology, retailers can provide Amazon-like experiences by tracking shipments in real-time and alerting customers if orders will be delayed. Carriers can house shipment information letting suppliers and customers know where their goods are and when to expect them to arrive at the next destination. With complete visibility businesses can get more details on bottlenecks or specific incidents if there is an issue such as product damage or late delivery.
Prepare to use the spot market to make up for excess demand not covered by carriers. Shippers can leverage their negotiated rates from their existing carrier relationships and compare the full depth of market pricing across the spot bidding marketplace to find the best rates for the best service or to find extra capacity to meet excess demand.
Get more rates by connecting with more carriers. Connect to a global community with thousands of carriers, then compare all their rates side-by-side and choose the best carrier for each shipment, leading to substantial cost savings and better customer service.
Get products as local to customers as possible. Many retailers are acquiring new, smaller warehouse space closer to their customers to shorten delivery times and journeys. Also, orders can be fulfilled from storefronts with end-to-end visibility of inventory. The shorter the distance from where inventory resides to the end customer, the faster the delivery and the lower the cost.
Integrate internal systems like ERPs with transportation management platforms. The ability to integrate purchase orders automatically from an ERP system directly into the TMS cuts out paperwork and admin hours. Since the integration is two-way, shipment data is populated back into the ERP system for record-keeping and to provide stakeholders with complete visibility. This enables information down to the SKU level to be leveraged in claims management, meaning the shipper always has the information they need to protect their company's interests. Shippers can also better understand the true landed cost of goods to make smarter decisions regarding their company's bottom line when they integrate purchase orders directly from an ERP system.
Get a TMS or replace legacy TMS platforms. Look for a TMS system that is modular and scalable, so that it can expand as needs change during the busy holiday season. A cloud based platform means faster implementation before the busy season and will have lower support costs. Actionable analytics from the TMS will help businesses make smarter shipping decisions and foster continuous improvements ahead of the holidays to ensure the supply chain is fully optimized.
"Kuebix offers a TMS which helps companies prepare by centralizing transportation operations with a single solution," notes Clark. "With Kuebix, companies can gain visibility to orders, view all their carrier rates side-by-side, gain access to the spot market for truckload shipments, and improve their transportation strategies with the help of reports and analytics."
Getting ready for the demand spikes imminent with the holiday season will keep businesses on track to meet customer expectations. Rising demand during the holiday season will make or break businesses; a little preparation will separate those with winning strategies from those without.
Companies in this article