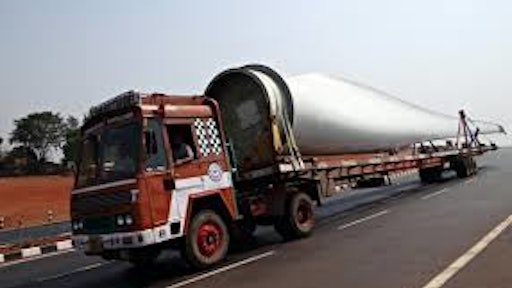 The main obstacle to moving more freight is finding qualified drivers to operate them. Companies are starting to realize that the driver is the main asset to the company and not the truck.
Depending on who you ask, this period could be the best time to be a driver, but others are thinking differently. The new electronic logging device (ELD), growing congestion and general disrespect is making drivers more frustrated with the industry. However, for those that are willing to deal with the "obstacles" are benefiting from pay raises, higher bonuses, spot trucking rates at an all time high and companies wanting to be more "driver friendly."
In order to get drivers, suppliers have to change how they pay them, not how much they pay them. Some companies are starting to pay truckers for driving time, on-duty time, a blend of per-mile and hourly and per load. Companies want the drivers to remain attracted to the company and not be upset over unpaid work and inconsistent pay.
Mileage-based costing and per mile pay is deeply embedded within the trucking industry because it has been easier to track how many miles a trucker drives than how many hours they have put in. Truckload carriers have stuck with per mile pay to ensure that drivers are being as productive as possible. Mileage-based costs also help shippers negotiate costs.
With the ELD mandate, which many blame for retention of drivers, will only lead to better information of how many miles have been driver, but also how many hours the trucker has worked. This could assist trucking companies to not only raise per mile pay, but also consider "hourly" pay.
To read the full original article, please click here.