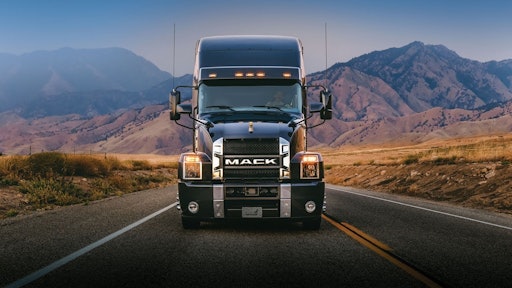 Mack Trucks is releasing its first redesigned highway trailer in more than a decade, Mack Anthem, in hopes of getting more of their products back out on the road. Along with the new truck, they have expanded their digital marketing approach and having it emphasize on metrics over mindshares.
The company released a series of gated YouTube and Facebook videos prior to Mack Anthem's release to get potential customers excited. Mack was able to collect 7,000 email address from the teasers and nearly 3,700 people virtually attended their live stream launch event in September. The numbers are impressive for a product that costs over $100,000.
The company also took to its social media platforms to post pictures, virtual reality videos that let users take tours of the truck, texts and other content that related to the Mack Anthem release. The social media campaign helped grow their following by more than 40,000.
With our new online configurator, you can customize your own Mack Granite or Granite MHD model to see which specs work best for your business. Get building today: https://t.co/M4g0KEKEju pic.twitter.com/zh8rUGwbsq

— Mack Trucks (@MackTrucks) January 29, 2018
Because of the digital campaign, the company generated 1,700 qualified leads. Because of the digital marketing, Mack Trucks was able to be brought back in to conversations with drivers, dealers and customers.
To read the full original article, please click here.