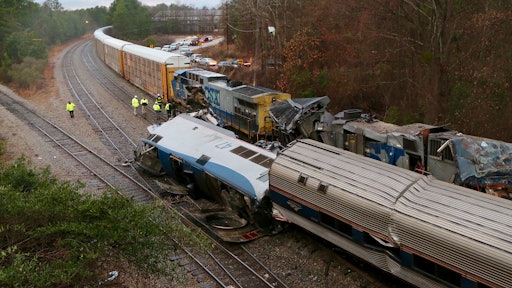 One of Amtrak's passenger trains was diverted onto a side track in South Carolina and crashed into an unmanned freight train, killing two and injuring more than 100 passengers.
Amtrak blames CSX, operators of the freight train, for padlocking a track that steered the train off course. Investigations are ongoing as to why the track was locked in place.
Nearly 5,000 gallons of fuel leaked as a result of the crash. The community was not affected, however.
South Carolina governor Henry McMaster said that the Amtrak train was traveling at 59 mph on impact.
"It is important to understand the factors that contributed to this tragic accident and how all stakeholders can ensure a safe and reliable rail system going forward," the U.S. Department of Transportation said in a statement.
To read the full original article, please click here.