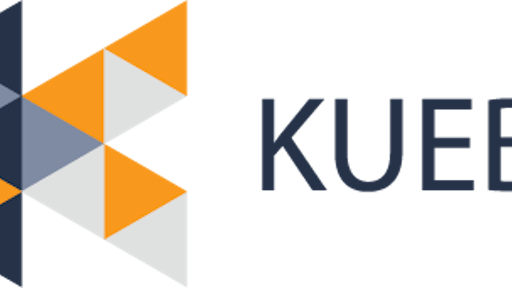 Logistics technology innovator Kuebix announced Monday Kuebix Shipper, the industry's first free, multi-mode transportation management system (TMS). Kuebix Shipper gives logistics managers a free solution for unlimited rating, booking, tracking and management of shipments across LTL, truckload and parcel carriers.
"The evolution of freight is upon us, and it all begins with an intelligent TMS," explains Kuebix Founder and President Dan Clark. "At Kuebix, we believe all shippers should have the ability to rate, book and track freight directly with their carriers for free—similar to the way you can rate, book and track on internet travel sites. To jump start this evolution, Kuebix will empower the shipper by democratizing basic transportation management through its free Kuebix Shipper TMS."
Now, shippers of all sizes can get the power of a TMS that was only available to larger enterprises in the past. The free TMS enables logistics managers to be up and running in minutes with direct access to their negotiated carrier rates and the ability to take advantage of the vibrant community of carriers offering spot/volume quotes for specific shipping needs.
"Companies that aren't yet looking at TMS as part of their technology investment strategy should look into this in order to not fall behind," according to Gartner Inc. research. "TMS in the cloud has evolved from a buyer option to a default, with a high percentage of Gartner clients during TMS inquiries asking for cloud-based TMS options. Enhancements in freight procurement, audit and payment, and support for more modes of transportation (e.g., intermodal, parcel, rail, air and private/dedicated fleets), visibility/event management (track and trace), and performance management add to the value of TMS beyond the traditional boundaries of better load planning and electronic freight tendering."
Kuebix expects tens of thousands of shippers to take advantage of this free technology, building a massive global community where Kuebix can efficiently help the industry match capacity to demand across supply chains.
"Similar to how the widespread adoption of affordable smart phones changed the way we communicate and interact, a TMS that is available to all businesses and all budgets will have the same impact on the shipping community," continued Clark. "As your smartphone has been the tool moving us into this collaborative digital era, the TMS will be that tool for the shipping world."
This free, cloud-based TMS provides businesses invaluable freight intelligence to quickly reduce their shipping costs and regain time being wasted chasing carriers for rating and tracking information every day. Kuebix Shipper returns the power to the shipper, providing every business a long-awaited alternative to outsourcing business-critical functions to third-party logistics service providers or using resource-intensive manual processes.
Leveraging Salesforce's Force.com platform and other leading cloud technologies, the free Kuebix Shipper TMS enables logistics managers to get up and running in a matter of minutes. Kuebix has invested heavily in building a complete library of web service integrations to all the major North American carriers, allowing Kuebix Shipper users to begin shipping faster than with any other TMS on the market today.
Companies in this article