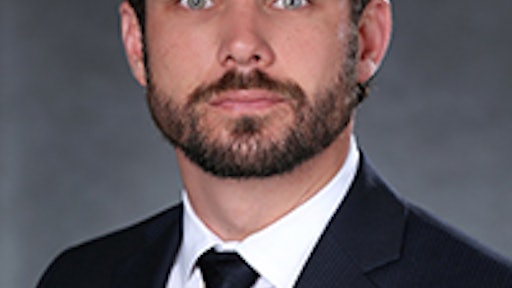 Coral Gables, Fla.—Sept. 13, 2013—South Florida Logistics Services (SFLS), an integrated logistics company that provides cargo-handling services and international-class real estate solutions, announced that Robert G. Richter joined the company as vice president of business development. In this capacity, Richter will focus on generating new business opportunities for the company. He will market SFLS's full suite of logistics services, but his main priority will be to market SFLS's real estate offerings.
The company owns 1 million square feet of industrial space in south Florida, including the 400-acre South Florida Logistics Center intermodal complex adjacent to the Miami International Airport, as well as 2,100 acres of developable Florida land that can accommodate 24 million square feet of industrial development.
Richter comes to South Florida Logistics Services with nearly a decade of international commercial real estate development and brokerage experience. Prior to joining SFLS, Richter served as the president of Investment Advisory Services in Panama, where he managed investment strategies, real estate development and business start-ups throughout Latin America for a diverse international clientele. He was also a founding member and director of NAI Panama, a global commercial real estate services firm based in Panama City, and of GATES Builders, a full-service international construction and development firm with offices in Florida and Panama.
"Robert has successfully combined his expertise in commercial real estate brokerage, project management and business development to execute multinational joint ventures that have yielded millions of dollars in transactional value," said SFLS President and CEO Chris Scott. "It's that type of all-inclusive, global mindset that we are looking to attract as we continue to expand our footprint and reach internationally, especially to serve the Latin American and Caribbean markets."
Born in Pittsburgh, Pa. and raised in Naples, Fla., Richter earned his bachelor's degree in communications from Wake Forest University (Winston-Salem, N.C.) and a master's in business administration from the Thunderbird School of Global Management. He is an active member of the Panama American Chamber of Commerce and Industry, and serves on the board of directors for the Ascending 2 Greatness youth self-help charitable organization.