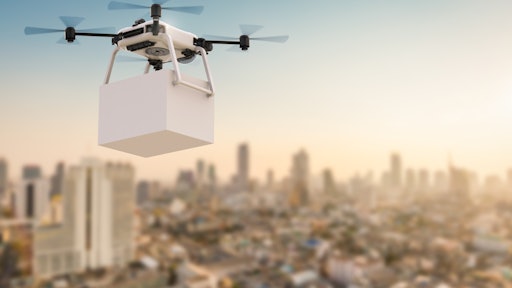 phonlamaiphoto AdobeStock_132294759
Dronedek, a pioneer of smart Mailbox-as-a-Service (MaaS) solutions for autonomous delivery networks (ADN), rebranded to Arrive.
"Arrive is the only smart, secure and agnostic ADN mailbox infrastructure and platform that supports frictionless deliveries and pickups between people, robots and drones," says Arrive CEO Dan O'Toole. "It enables businesses to provide continuous, asynchronous, multi-modal deliveries and pickups across their networks while securing their position at the forefront of autonomous and artificial intelligence (AI) powered logistics."
From PR Newswire:
The rebranding dovetails perfectly with the company's latest advances and its support for robotic and drone ADNs.
Customers will be able to seamlessly scale their ADNs with Arrive, thereby maximizing returns and enabling smarter business decisions.
"The market is moving beyond deliveries and thinking about autonomous pickup and multi-modal networks," says Arrive COO Mark Hamm. "Arrive is the world's first MaaS infrastructure and platform for ADNs. It's the final piece of the autonomous logistics puzzle."