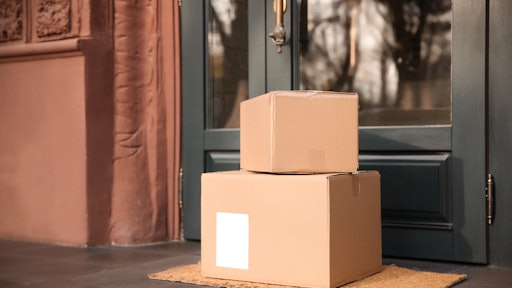 stock.adobe.com
Sustainable companies are increasingly becoming more important to U.S. shoppers, though, their delivery speed for online orders defies attitudes, according to a survey by NielsenIQ. Shoppers having altered their standards when it comes to shipping times in recent years, but the Coronavirus disease (COVID-19) pandemic has since altered that.
According to the survey, 61% of respondents said they would prefer to have their products delivered as quickly as possible, while only 39% said that they prefer having their deliveries consolidated in one shipment in order to reduce packaging and the number of delivery trips. However, throughout the pandemic, only 55% of respondents selected 2+ day delivery in Sept. 2020 compared to 64% in Sept. 2019.
Per NielsenIQ:
Same day delivery, same day pickup and next day/later pickup all gained considerable traction among shoppers throughout the pandemic, while 2+ day and next day delivery lost steam.
A 20% gap exists between those who prioritize speed vs. the 39% of online shoppers who prefer to have their product deliveries consolidated to reduce packaging and the number of delivery trips, despite a prolonged delivery process.
When presenting its survey panelists with a slate of delivery options, including 2-hour or less delivery, 5-hour delivery and other scheduled options throughout the day, Instacart said an overwhelming 85% of customers opt for delivery in 2-hours or less.