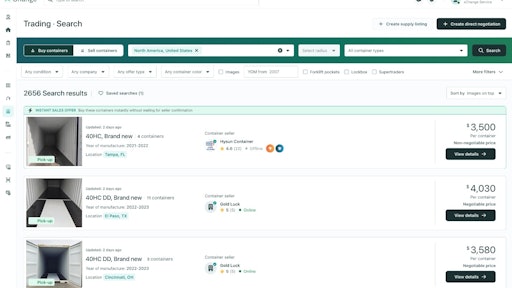 Container xChange
Nearly 91% of professionals in the container logistics industry face lengthy negotiations leading to delays in production and delivery of goods, according to a recent survey conducted by Container xChange.
"Traditionally, container trading involves a lot of back-and-forth negotiations via emails or calls, causing delays. Container xChange platform streamlined it by moving search, negotiations, and deals online. Now we make it even faster by providing sellers and buyers with the opportunity to make deals instantly, like on Amazon or eBay," says Christian Roeloffs, co-Founder and CEO, of Container xChange.
Key takeaways:
Professionals highlighted significant concerns, including extended negotiation times, difficulties in finding trustworthy buyers, and protracted sales cycles.
Supply chain professionals also shared that the negotiations take anywhere between 1-7 days and only 9% were able to close the deals in a few hours.