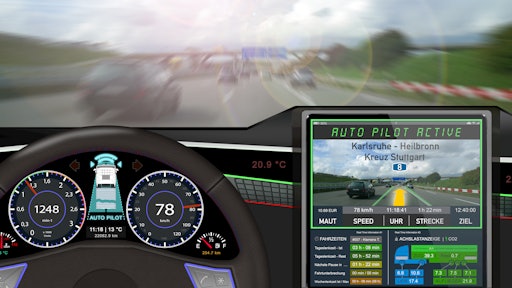 fotohansel - stock.adobe.com.
Canopy launched Canopy Pickup Cam, created in response to an increasing number of tradespeople and truck owners losing valuable tools, equipment, and gear to theft necessary to live their daily lives.
"Every day, vehicle owners load their trucks with the tools that make their work possible. These vehicles are designed to transport their livelihood, yet, they offer little protection. Traditional security measures, such as lockboxes, cables, and covers add unnecessary time and effort to the work day," says Canopy CEO Christian Moran. "The harsh reality is most people who use these products don't find out about a theft until it's too late. At Canopy, we saw these problems as an opportunity to redefine vehicle security. We combined the benefits found in smart home technology with our automotive and AI expertise to deliver a great connected experience for vehicle owners."
From PR Newswire:
The

Canopy

Pickup Cam is a connected security camera for pickup trucks, designed to provide real-time truck bed monitoring when the vehicle is parked and the owner is away.
The Pickup Cam provides a complete view of the truck bed, with a 180-degree wide field of view captured in HD. The camera has a dynamic LED bar that serves as an initial deterrent, signaling when the vehicle is under intelligent surveillance. Every Pickup Cam is connected to a

Canopy

Hub, which provides cellular connectivity and dedicated power to enable continuous monitoring. The complete system can be self-installed in about 15 minutes.
The camera works with the

Canopy

Security app where users can view live video and past recorded events. Users will receive a push notification whenever suspicious activity is detected. Recorded footage is stored securely on the cloud. The app also includes an on-demand Emergency help feature that connects users with an ADT professional monitoring agent.

Canopy

is derived from the joint venture between ADT and Ford.