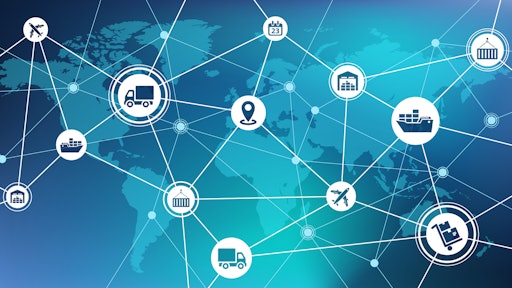 j-mel/stock.adobe.com
Globalization is a concept that has made its mark on every sector in every corner of the globe, especially within the realm of the everchanging automotive supply chain.
When automakers shift their operations internationally, long-term success depends upon a deep understanding of the intricacies of logistics solutions, balancing quality and efficiency. That said, identifying the best carrier partner for each job is more complex when vehicles are being moved across border lines and continents.
Effective overseas relationships throughout the vehicle life cycle between manufacturers, wholesalers, dealers, and carriers can be difficult to navigate not only in negotiating terms and identifying synchronizations, but also in sustaining long-term relationships for the mutual benefit of all parties. Here are some of the most pressing challenges presented by the international transport of vehicles and the solutions that logistics providers can employ to answer the call and build lasting relationships.
Evolving Consumer Preferences
The buying behavior of the end consumer has changed drastically for OEMs as the shift to digital retail makes its way into the automotive industry. Recent data shows that the number of new cars purchased online in the U.S. has surpassed 30 percent, with similar growth and sentiment amongst the European consumer base. The end-to-end process becomes even more complex and nuanced with international online purchases. As car buying undergoes a digital revolution, international logistics and shipping must follow.
With such a high value commodity being moved across borders, the consumer will have high expectations regarding the status of their vehicle in transit. Thus, logistics providers must closely collaborate with manufacturers and carrier networks to aggregate data and provide end-to-end visibility for the consumer. When brokers and 3PLs can deliver real-time data and consistent shipment updates for OEMs, including GPS real-time tracking and shareable shipment links, automakers can extend these insights in their own processes to ensure consumer trust, transparency and a seamless end-to-end process.
Balancing Market Inventory
Outside of the D2C selling movement, the mass consolidation of dealerships is impacting the industry ecosystem significantly. As these dealerships grow, so too will the turnover of their market inventory and the need to balance processes in communicating and moving vehicles internationally to satisfy the needs of OEM and remarketing partners.
To manage this industry-wide transition, the road to a solution for dealerships comes down to a large independent carrier network to transport new and used vehicles with quality and speed, closely tracking inventory through data aggregation to compensate for increased commingling on an international level. Versatile brokers can utilize their networks to access capacity for international dealers as they consolidate operations, so they can then focus their efforts on a consistent experience from dealership to dealership rather than supply chain woes.
But how can a freight brokerage accomplish this goal at a higher scale? Expanding a carrier network and maximizing its effectiveness requires an evolution of the business model. When a broker evolves and acts as a 3PL, it provides a more well-rounded suite of services to forge deeper, long-term relationships with customers, more efficiently connecting them with the best carriers for the job. Once this happens, it becomes more powerful, efficient, and effective as the application of the broker's original business model of the first complements and maximizes its utilization and reach as a 3PL.
The Right Transportation Solution
Every haul is built differently, and each transportation method presents its own unique challenges. A prime example: congested rail infrastructure has drastically impacted the vehicle supply chain in both North America and Europe resulting from an influx of intermodal demand. Particularly with the supply and demand disparity facing electric vehicle makers, short sea transportation across domestic and international lines has become an integral method for the shipping of vehicles. It's a cost-effective and environmentally friendly alternative to implement in addition to road haulage across border lines.
Logistics providers can satisfy varying modes of international vehicle transportation like short sea in a number of ways. First, it's vital to invest in software and digital solutions specifically geared toward consolidating inventory. This will allow for a streamlined connection between providers, their partners and carriers best suited for each job.
Additionally, carrier networks can consolidate communication and shipping between international ports and RoRo vessels, in the case of short sea, standing ready to streamline transport across international borders. But what happens when the tides shift, and the short sea solution congests ports across international coastlines? Great logistics providers understand the cyclicality of the market, leverage an interconnected carrier network and bring them together with partners to work collaboratively and identify the most effective solution on a case-by-case basis as trends rapidly fluctuate.
The Bottom Line
Transporting vehicles internationally presents its own unique challenges for OEMs and remarketers alike, and present additional challenges for brokers and 3PLs tailoring solutions compared to other verticals and load types. Thus, vehicle logistics solutions need to be implemented by an established international logistics provider with 3PL capabilities, a network across border lines and experience in handling loads for multinational organizations.
The bottom line for supply chain industry leaders is to take a proactive approach, anticipating the interchangeable effects of both changing buyer behavior and high-level operations decisions made by automotive decision makers in response to this changing behavior. International vehicle logistics are a constant moving target, but logistics providers can guide customers to shore by anticipating challenges, providing expanded capacity avenues and on-demand solutions implemented across border lines.