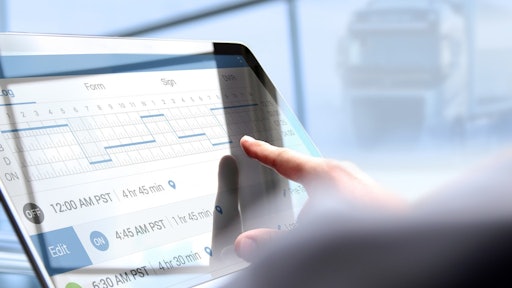 AdobeStock_189118237.5f75dcd6cc213
Today's transportation managers operate in complex and often volatile global logistics landscapes, rely on disparate sources of data from logistics service providers (LSPs) and deal with carriers that provide different levels of service with different cost structures.
And, in the face of this, demands on managers are ever-increasing. Take the recent Coronavirus disease (COVID-19) disruptions on the supply chain as an example. Despite these external forces, transportation managers are expected to meet exacting savings targets, improve customer centricity and quickly scale operations to new markets.
With all of these complexities, high costs and even higher expectations, the need to proactively manage transportation strategy is clear. Not to mention that because transportation can make up 40-60% of supply chain costs, properly implemented efficiencies can have a major impact on the bottom line.
A strong data-driven strategy is central to enabling informed decision-making. But, the question becomes where to prioritize intelligence and analytics investment.
Here are some places to start.
Gain a complete and consistent view of the carriers in your base.
When it comes to transportation procurement, you're often working across several different markets and geographies and the sheer number of carriers you are working with can become tough to manage. It's important to conduct frequent reviews of the carriers you work with in order to keep costs low, without compromising quality of service.
But, how do you evaluate the carriers on an ongoing basis? That's where an effective data management and analytics strategy comes in.
The best way to compare and contrast carriers is to obtain a complete and consistent view of them using data integration and a set of templates, reporting framework, best practices and market intelligence.
Once you have the data and processes in place, analytics and intelligence can help you effectively monitor spend, run more tenders at the same time, optimize carrier selection and costs, get a holistic view of the external market and technologies, and ultimately, make better and faster decisions about transporting your goods. But, don't treat this review process like a once-and-done affair. To maximize the impact, your carrier options and their impact should be constantly under review.
This data-driven strategy to carrier selection will bring new levels of efficiency to your operations.
Layer in analytics for ongoing performance insight.
Now that you have better visibility into the carriers transporting your goods, the next step is to monitor performance, identify inefficiencies and use the insights to aid in future negotiations. Leveraging analytics or working with an analytics partner will allow you to analyze internal shipping data and gain deeper insight into these trends.
That's especially true when combined with prior industry expertise and data from other sources, such as performance data from carrier websites. All of these sources can be combined in a database for benchmarking industry offerings.
Now that you have this deeper level of insight, you can more effectively manage ongoing costs and performance, optimize distribution channels and monitor processes to ensure optimal transportation operations.
Optimize delivery networks.
Inefficient routing has plagued the supply chain industry for years. With warehouses and distribution centers continuously moving across various geographies due to evolving supply chains, route optimization has gotten increasingly complex.
Thanks to advanced analytics and better algorithms, inefficient routing could be a thing of the past. Using analytics, you can create models that help determine the best configuration for your distribution network for you based on your set of requirements and restrictions. For example, you can collate information like average cost per mile and warehousing and fulfillment costs, along with geocoding information from Google Maps in order to look at distribution network performance in different scenarios - but without the risk and wasted spend.
Simulation technologies allow you to plan the most optimal transportation routes, resulting in lower costs, increased efficiency and better performance across the network.
Data-driven strategies allow you to improve carrier identification and selection through a consistent comparison, gain deeper insight into your performance based on transportation data and optimize distribution networks without the risk. Take a proactive approach to transportation management to improve decision making and boost your bottom line.