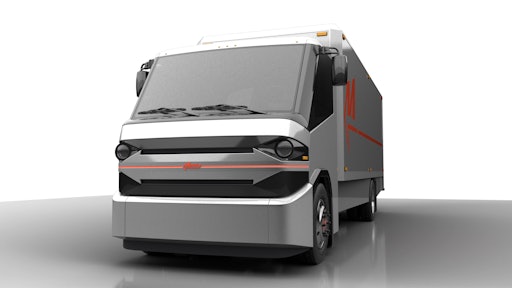 Motiv Power Systems
Motiv Power Systems announced the new Argo Series electric truck featuring the first medium-duty EV cab designed from the ground up, with built-in customer-driven miles and fleet owner feedback.
"The market is demanding a proven solution that enables companies to confidently scale their EV vehicle fleets, which is where Motiv steps in: Argo combines our proven powertrain technology with a new driver-centric cab to deliver an unparalleled EV experience," says Tim Krauskopf, CEO of Motiv Power Systems. "In California for example, the Advanced Clean Fleet Rule is set to go into effect on Jan. 1, 2024, and the state needs roughly 20,000 new zero emission medium-duty EVs on the road by the end of 2024. The Argo Series will help meet the growing demand of many companies waiting for an EV solution capable of supporting a wide range of applications."
From GlobeNewswire:
The Argo Series is designed to support all medium-duty applications across Class 4-6, including box trucks, step vans, shuttle buses, refrigerated vehicles, vocational vehicles and other specialties, and is built on top of Motiv's next-generation powertrain.
Key design features include energy efficiency, command seating position for driver comfort, safety and superior thermal performance.
"After years of helping fleets put EVs on the roads, Motiv has the right combination of daily route experience and expertise to design and build its own cab — the next step toward becoming a full-featured original equipment manufacturer," says Jim Castelaz, Motiv's founder and CTO. "Many have joined the commercial EV space by jumping in headfirst and starting with ultra-modern, flashy designs that don't always offer practical driving experiences. Motiv, on the other hand, has carefully applied insights gathered over the last decade to create Argo, a truck that marries the reliability and work focus of Motor City with Silicon Valley innovation."