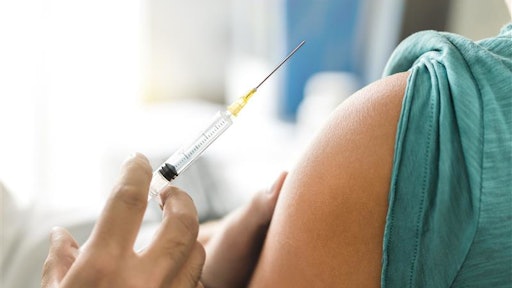 terovesalainen - Adobe Stock
CEVA Logistics developed CEVA FORPATIENTS, which offers end-to-end logistics solutions for healthcare and pharmaceutical companies, placing patients at the center of the supply chain.
The CEVA FORPATIENTS suite of healthcare logistics now encompasses temperature-sensitive solutions, pharma and biopharma, medical devices, consumer health, hospital and home care and diagnostic and laboratory services.
"Our customers supply the vaccines, medical devices, medication and other support products on which patients around the world depend. For example, diabetic patients should not have to worry about supply chain reliability for their insulin. At CEVA, we're expanding our temperature-sensitive solutions to ensure that, no matter the logistics challenges faced, patients' needs are met. Behind every shipment, we see a patient," says Niels Van Namen, EVP of CEVA's Global Healthcare Sector.
"The global healthcare market has seen enormous change over the last year as a result of the pandemic that continues to affect daily life. The pandemic is also combining with the advance of technology and at-home treatment to usher in a new era of healthcare. As an agile logistics provider, CEVA will continue to offer new healthcare logistics solutions for our customers, and ultimately their patients. Today's new FORPATIENTS sub-brand confirms our commitment as a responsive and reliable supply chain for better patient outcomes," adds Mathieu Friedberg, CEO, CEVA Logistics.
From CEVA Logistics:
CEVA's healthcare solutions address quality, privacy and compliance requirements, including being fully GxP and GDP compliant and meeting all national and international regulatory requirements.

The new

CEVA Logistics'

solution requires investment in temperature-controlled facilities around the world, operating a network of more than 40 such airfreight stations by the end of 2021.