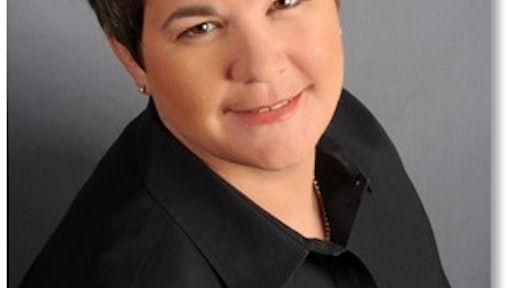 Marketplace disruption is nothing new. Just 100 years ago, the invention of the automobile forever disrupted multiple industries, from wagon and carriage builders to horse breeders and buggy whip makers. However, in the past two decades we've seen one of the biggest disruptions of all time for both online and brick and mortar stores. This was brought about by a company that started as nothing more than an online bookstore—Amazon. It's even created a marketwide phenomenon – the so-called Amazon Effect.
Now, the Amazon Effect is destabilizing wholesale delivery. Its ability to significantly reduce warehousing and shipping costs has changed overall shipping paradigms. Amazon has also dramatically altered customer demands and expectations. Now, they want to know where their truck is on its route and how long will it take to reach its destination. Distributors are being forced to think about stop quantities to compete with Amazon's smaller, more frequent shipments.
The effect on wholesale delivery doesn't end just there.
Shipping/Delivery Speed
Customers expect to get their orders faster than ever before. After all, in some cities Amazon offers their customers the ability to receive their order within as little as half an hour – or, worst case scenario, in two days. This has conditioned them to expect this same level of speed in all of their shipping and delivery needs. They want to be able to call their wholesalers in the morning, place an order and receive the shipment before they leave work.
In order to meet these changing needs, wholesale distributors will need to move to the Amazon model of using smaller distribution centers. This will allow them to get their customers' orders to them in a quicker timeframe.
Distributors also need to digitize their order fulfillment. This ensures that they won't need to manually write out and process orders at every stage. When an order is received, warehouse personnel get an immediate update and can begin processing the order, even when warehouse locations are widespread.
Ease of Ordering
Amazon makes ordering anything and everything easy. With just one click, you can now have the product on its way to your home. Wholesale delivery customers are looking for this same ease of ordering and immediate buying journey.
To meet these needs, distributors must implement a robust B2B ecommerce platform that gives customers the same experience they have in their retail buying journey. Additionally, automating the fulfillment process and leveraging applications that provide mobile access to insights on current deliveries into and out of the warehouses as well as perishable items can result in not only an efficient operation but also improved customer satisfaction.
New Ways to Order Products
Thanks to Amazon, customers expect to be able to order how and when they want — by sending a text message from the dinner table, a messaging app while they're at a ballgame or with a chatbot to help them make their buying decision.
Distributors who embrace SMS (text) ordering systems can process and transmit orders faster and more effectively. This allows customers to receive an SMS at various points throughout the delivery process. They gain the ability to order when and how they want, more easily track their order and better manage their time. The wholesale distributor gains efficiency and satisfied customers.
Additionally, adding a chatbot to their ecommerce sites allows distributors to answer customer questions and address concerns at point of sale.
A Frictionless Buying Experience
Amazon's commitment to the customer experience is the holy grail of what the company is about. They make each and every part of the buying journey virtually frictionless, even offering suggestions of what you might also need. They know what the customer wants before they knows they want it.
For wholesale distributors, it comes down to embracing the technology available to them and using improved data analytics through system integrations. This will give them the ability to put in place predictive ordering, serve their customers more effectively and better forecast their own product demands.
Additionally, predictive ordering offers distributors the power to dynamically take in information and create phantom routes throughout the day. This is an amazing advantage, allowing them to see where trucks are going to be, how they're going to fill up for the day and providing customers more choice.
Dependence on Mobile Technology
People live on their phones. Wholesale distributors must have mobile-friendly sites in order to preserve market share, keep their customers happy, and keep them on their platform. The only way to keep customers from drifting to competitors is to give them a consistent buying experience, catered to their needs with more intuitive interface options.
Distributors who have not embraced the transition to a mobile world need to make the move starting now. The goal must be to meet their customer's needs whether they're engaging via a PC, tablet or smartphone and give them a seamless buying experience.
Another option distributors can leverage is to create a mobile app to encourage retailers to order whenever and wherever they need.
Comparing Experiences with Amazon
Like it or not, wholesale customers are now comparing their experiences relative to Amazon and expecting the same buying journey from first click to delivery.
Whether online or offline, it's vital that distributors ensure their customers are getting the assistance they're looking for when and where they need it and empowering employees to make decisions that put the customer first.
While distributors may not be able to replicate Amazon's massive distribution network, they can utilize the latest in fleet management technology to achieve a distinct edge in shipping and delivery over the competition. For example, a truck can essentially become its own cloud computing hub, monitoring everything from where the truck is in its delivery route to tire pressure, MPGs and times stores operate.
More than ever, it's vital that the wholesale delivery industry adopt the principles learned from Amazon, with the customer experience being number one. Make the buying experience as easy as possible, anticipate the customer's needs and get them what they want fast. When distributors put these keys to work, both their customers and their business will profit.