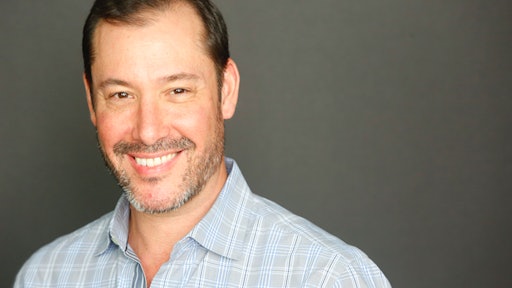 It's no news that last mile logistics are in the hot seat right now. We've seen the "Amazon Effect" impact consumers, retailers and logistics companies alike. Consumer expectations for faster delivery times are growing rapidly, and retailers are tirelessly strategizing ways to provide these services. Logistics companies are looking toward new technology to make the last mile of delivery more efficient and less costly.
Dropoff's 3rd annual study of U.S. consumers regarding their shopping and delivery expectations proves that the demand for faster delivery isn't going anywhere. It also reveals consumer sentiment towards traditional carriers as well as crowdsourced and peer-to-peer delivery services. The findings point to one important takeaway for retailers and logistics companies: consumers are not willing to sacrifice quality for speed.
The Current Landscape
Consumer expectations for faster delivery are growing. Currently, 43 percent of U.S. consumers expect companies to have faster delivery times in 2018, increasing 23 percent since last year. Same-day delivery was the fastest growing expedited delivery option in the past year, with nearly two times as many U.S. consumers saying they took advantage of it in the last 12 months.
There's a big discrepancy between how soon consumers want to receive items versus how quickly they actually receive them. This extends across many sub-sectors of retail and many product categories. Nearly one-third of consumers say they feel frustrated when a company doesn't offer same-day delivery.
Peer-to-Peer Delivery Services and Traditional Carriers Aren't Cutting It
As consumer expectations are rising, many of the same-day and expedited delivery solutions retailers have are falling short. Only 14 percent of U.S. consumers say they trust crowdsourced, peer-to-peer delivery services to deliver their packages. Even the biggest shipping carriers aren't immune. Consumer trust in FedEx, UPS and USPS has faltered in the last year.
Consumer reports show that quality issues are on the rise year-over-year in all categories.
What do consumers really want from their delivery experience?
It's clear that consumers want a more professional delivery service. Some retailers think that once a package leaves its warehouse what happens next is out of their hands, and consumers don't agree. The data shows that consumers believe it's the retailer's responsibility to choose a delivery partner that represents their brand and customer service values.
● 88 percent of consumers say the ability to track shipments in real-time is important to them.
● 79 percent of consumers wouldn't purchase from a retailer again if the delivery was damaged.
● 69 percent of consumers wouldn't purchase from a retailer again if their delivery was late.
● 57 percent of consumers wouldn't purchase from a retailer again if the delivery person was unprofessional.
Fast delivery drives purchase intent and customer loyalty
Retailers who are concerned about the added cost of the service should consider this: 74 percent of consumers say that after receiving same-day delivery, it would make them more likely to purchase from that retailer again. In addition, same-day delivery options would encourage 1 in 2 U.S. consumers to shop online more often. Consumers are willing to pay for it; nearly half of consumers say they've paid extra for faster delivery in last year. There is huge potential to drive ROI by offering same-day delivery at checkout.
Delivery Solutions for Retailers
Consumers who have low trust in peer-to-peer delivery services are likely to shop elsewhere when packages are late or damaged. Overall, they expect more visibility and professionalism when it comes to their delivery experience. It's imperative that retailers work with a logistics partner that represents their brand the way they want it to be represented and holds the same customer service values.
Leveraging a professional, tech-driven same-day delivery solution can satisfy consumers' desire for real-time tracking, on-time deliveries and better care of their packages. Retailers are striving to deliver on the elevated last mile experience, and consumers can expect just that.