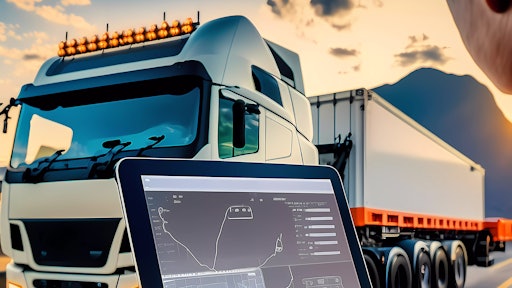 Елена Дзюба AdobeStock_605765994
Bringg launched ROAD (Route Optimization and AutoDispatch), a modular offering designed to manage internal fleets and automate the last-mile delivery journey to create a seamless experience for drivers, dispatchers, and customers.
"Consumers expect a seamless post-purchase experience, with visibility into delivery options, seamless order tracking and frictionless returns. With the last mile increasingly seen as a key differentiator in today's competitive market, it is crucial that we support businesses at all stages of their delivery optimization journey," says Guy Bloch, CEO of Bringg. "ROAD provides the flexibility retailers and logistics companies need to optimize existing operations and undertake digital transformation at their own pace while providing the flexibility to evolve over time. We are proud to make this crucial update to our product offering to support our customers at a time when many businesses are balancing rising costs and economic uncertainty with ever increasing consumer expectations."
Key takeaways:
ROAD is designed to help companies mitigate the risk of change management within the last mile of delivery by dividing the process into three tiers, each serving a different stage of maturity.
ROAD: Launch empowers businesses at the early stages of delivery optimization to identify bottlenecks and digitize workflows for a stronger customer experience through enhanced shipment tracking, feedback collection and exception management.
ROAD: Optimize adds Route Optimization and AutoDispatch (ROAD) to create optimal routes for planned and on-demand delivery services, with an option to combine the two into hybrid routes for ultimate fleet efficiency.
ROAD: Accelerate provides functionality for advanced stages of digital transformation and intelligent fleet management, and business intelligence with actionable insights, extendable automation and programmable logistics, machine learning, real-time traffic, expansion into

Bringg's

Delivery Hub, and more.