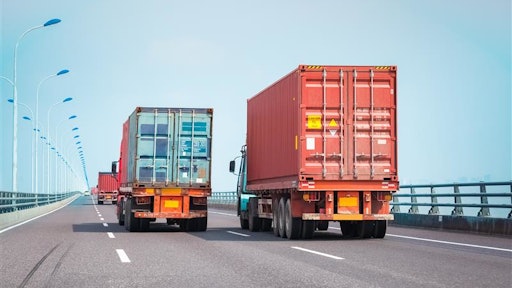 chungking/stock.adobe.com
Now, more than ever before, due to the global pandemic, it is essential to assure the shipping company you select meets all your criteria to ensure your goods will be delivered in a timely manner.
Gathering information on the following basic points can help you ascertain if a shipping company will be able to meet your needs:
Make sure the company offers a variety of options when it comes to reception points and shipping gateways alternatives. Due to the pandemic, some governments implemented emergency measures to avoid the spread of the virus. In China for example, strict lockdowns from entire cities can be implemented affecting the whole supply chain of your products. It is key to have different gateways to mitigate the delays and avoid losing customers on the way.


Check frequencies and transit times to each destination rendered. During the pandemic context, air activity was compromised, therefore, the volumes to mobilize cargo were affected. Considering this, it is important to know if the service provider you are selecting can promise flight frequency. For example, if you schedule rides once a week, the quality of service is likely to be bounded. It is important to make sure that you have various linehaul solutions available. Another key point is that the provider can show some flexibility in the face of unforeseen events. And knowing that even if there are cancellations, new measures or unfavorable weather conditions, they will be willing to find new solutions that could easily be adapted to your business.


Scalability, E-commerce is a business that grows exponentially every day. One day you may determine that you will only ship 1,000 packages per month, and soon you may find yourself with a much higher demand. It is important to know how to choose a partner with the capacity to cover small and large cargo – Ensuring that your business will be able to expand without notice and knowing that the logistics won't suffer any harm. A good way to prevent a negative outcome is to choose a multicarrier provider. This means that you will be able to access alternative carriers, and, if one of them wouldn't be able to cover for the particular circumstances, another can take over, but the delivery of all your products will be guaranteed. So you should ask yourselves: Is my growth compromised if I choose a non-ready supplier?


Do they provide local customer service? Can they provide responses in real time to buyers? One thing we are sure of is that buyers are becoming more demanding. Many studies have shown that there is great discontent when customer service is difficult to reach and it has also been found that people feel more comfortable when that contact is made within the same territory and the same language. It's important that your chosen supply chain provider can offer high-quality customer service with 24/7 tracking visibility of the stages of each package.


What level of service do you require, what level of service based on the value of the item should you choose to remain competitive? Can you afford a POD? Another important issue when choosing a logistics partner is knowing your business and its potential. The volume, value and weight of each product is different, and that is why the shipping solution cannot always be the same. It is important to be able to choose from a range of services to ensure that your product sells and that the cost is not exceeded by the distribution price. Therefore, it is important that your provider has a range of solutions with different price and quality levels. In this way, more sales are ensured and the cost of shipping does not become an impediment.


Do they have experience in shipping to all necessary locations; how long have they been in the market and, therefore, how well do they know it? Do they have presence in those destinations where you will ship? Or do they outsource to third parties? It is essential to find a carrier that is local or a mere intermediate that is strong where you are shipping to. It is always better to choose a supplier that you can trust, has been in business for a long time and has a good track record.


Coverage. It is important that the company has coverage in different regions. This will allow you to incorporate new destinations using the same provider.


Do they have cutting-edge package tracking and information processing? The digitization of supply chains enables a company to successfully execute an omnichannel order fulfillment strategy and ship parcels competitively. Shippers that utilize the latest technology allows them to be in constant contact with each of the links from the origin to the destination of the transported material, therefore, they are able to obtain an immense amount of information about each of the shipments. It is important that shippers have a single, efficient, supply chain ecosystem that can cater to the needs of each of their clients. Being able to constantly analyze the data allows for quick changes in the delivery systems should that become necessary. Having transparent shipping data immediately available to you is key to your business' success.
A shipping partner will have a strong impact on your daily services and clearly the effectiveness of your shipping partner will reflect on your business – the more rapidly and safely you can deliver your goods the more satisfied your clients will be thereby enhancing the bottom-line.
To simplify your work, it is best if you can find one company that can handle all your needs. Selecting a shipping company that offers shipping logistic alternatives for each of its customers' markets will enhance the delivery of goods. And, of course, you want to be sure that not only are your goods being delivered in a cost-effective and timely way but that they are also properly handled.
Selecting a shipping carrier is one of the most important decisions you will make in helping expand your business and the perception of your brand. Knowing that your shipping provider values honest, open, and reliable communication is essential to a great partnership. The vast majority of people will judge your company by the way the product is handled/delivered. It is important to take the time to thoroughly investigate your options as a highly experienced shipping partner can save you a lot of money over time and help shine a positive spotlight on your company.
We hope the questions we provided will assist you in selecting the shipping partner that will be able to create tailor-made solutions for your business.