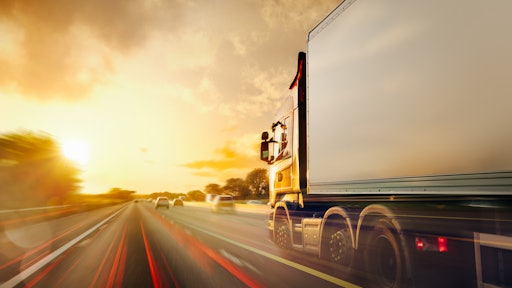 Melanie Kocheva/stock.adobe.com
Even before the pandemic, the global supply chain was proving the familiar adage that a chain is only as strong as its weakest link. Under the weight of the pandemic, we saw the chain break in many areas. Shippers also began to further appreciate the need for the right logistics and transportation partners, as well as their strengths and weaknesses.
In the case of third-party logistics and fourth-party logistics service providers (i.e., 3PLs and 4PLs), many shippers were left wondering if they were working with the right resources. With Mondor Intelligence projecting the global third-party logistics market will reach a value of over $1.75 trillion by 2026, reflecting an 8% growth rate for the period from 2021 to 2026, it is even more important to understand the state of the current logistics industry, how 3PLs and 4PLs differ, and the best route to take when selecting a logistics service provider.
Today's logistics industry
The supply chain is the lifeline for manufacturers/shippers and at its heart are the logistics service providers. Their performance is intrinsically linked to their clients' success or failure. According to the Gartner's Logistics Outsourcing Survey, 80% of the respondents (shippers) were planning to increase their logistics outsourcing budgets, with 42% indicating they are seeking a 4PL. Not to leave 3PLs out, in the 2022 26th Annual Third-Party Logistics Study sponsored by NTT Data, PennState and Penske, 73% of shippers agree that their use of 3PLs has contributed to their improved customer service. This increasing demand and appreciation for both 3PLs and 4PLs is significant, especially given the many challenges these service providers are facing.
Well-publicized issues such as bottlenecks at key ports such as The Ports of Los Angeles and Long Beach, which handle 40% of shipping containers entering the United States, unprecedented labor shortages across the transportation and warehousing sectors (e.g., truck drivers, pilots, and warehouse workers), heightened consumer service level expectations, and shippers' expanded omnichannel use to accommodate wholesale, retail, online and cross-border e-commerce sales must be effectively addressed. Also top of mind are shippers' sustainability goals, as well as their expectations of their service providers' leveraging of advanced digital technologies to facilitate greater transparency, real-time data accessibility, lower costs, and improved customer service. Keeping all this in mind, one decision all shippers must make relates to whether a 3PL or a 4PL is the right service provider for them.
How do 3PLs and 4PLs differ
Shippers deciding on a 3PL or a 4PL need to first understand how they differ. Broadly speaking, a 4PL does everything a 3PL does but more. In the traditional 3PL model, the manufacturer continues to oversee their supply chain but relies on the 3PL as an outsourcing partner for warehousing, shipping, packing and distribution. This is in contrast to the 4PL model wherein the manufacturer relies on the logistics service provider to provide oversight of and direct all of its supply chain processes. This includes freight forwarding strategies, logistics, supplier coordination, transportation/carrier optimization, distribution network design and management, and management and alignment of inbound, outbound and reverse logistics.
Additionally, 4PLs are typically applying leading-edge technologies such as digital platforms that provide real-time data for real-time decision-making, instant access to rates and optimum routes for fast, cost-effective bookings, and the ability to track shipments and share documents at anytime from anywhere. These platforms leverage today's most advanced technologies, including artificial intelligence, machine learning and predictive analytics.
As to which is the right logistics service provider, a common perception is that smaller enterprises with a more local and/or regional customer base and smaller budgets may be well-served by a 3PL, whereas medium to larger, global enterprises may require the services of a 4PL. That may be accurate for some manufacturers, but there are other considerations such as:
Do the shipper's products demand cold chain technology such as pharmaceutical, food products and other perishables do?
Are their heightened last mile delivery considerations?
Is the shipper serving e-commerce and multi-channel retailers?
What are the terms of the shipper's Service Level Agreements and related Key Performance Indicators (KPIs)
How important is having real-time data access regarding shipments?
Is sustainability and reducing shipments' carbon footprint a top company priority?
All of these too must be taken into account when determining the right logistics service provider.
The future supply chain factor
In addition to shippers considering their individual needs when selecting a logistics provider, they must also weigh new trends and developments that will affect the shipping industry in the future. Among the most important trends to consider are:
The focus on manufacturers carrying larger inventories and planning for longer fulfilment lifecycles,

The reduced capacities of parcel shippers due to the increased demand for e-commerce and cross-border e-commerce deliveries
The new gig economy where consumers are driving the increased need for on-demand grocery and meal deliveries which is expected to expand to other product categories such as consumer goods
The increased use of drone deliveries
The focus on sustainable practices driven both by industry objectives as well as growing consumer consideration of a company's Environmental, Social and Governance (ESG) profile when making a purchase
The expanding digitalization of the supply chain wherein shippers will have an increasing expectation that their service provider too will be leveraging digital technologies,
The growing move by shippers to rebalance their networkers toward more regional and local ecosystems within the larger global networks, and
The introduction of supply-chain-as-a-service (SCaaS) going beyond the offering of individual areas (e.g., logistics, warehouse management, returns management, etc.) to offer a comprehensive SCaaS.
By taking a close-up view of its needs and a long view of what lies ahead, each manufacturer/shipper can make the best decision when weighing the 3PL vs 4PL model.