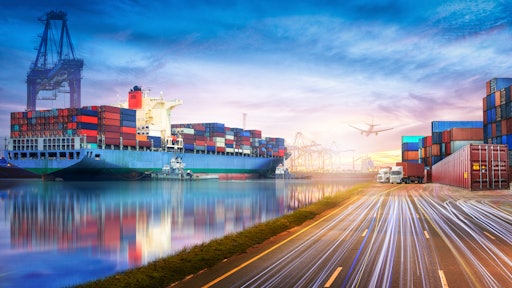 enanuchit/stock.adobe.com
If your company is in the business of shipping goods, you have multiple responsibilities. You must ensure that the goods arrive at their destination, that your company complies with all of the complex laws and regulations governing the industry, and that you always prioritize the safety of both your employees and the public. As a result, shipping companies are required to purchase surety bonds that serve as a guarantee that they will meet their contractual obligations, perform their work responsibly and safely, and comply with the applicable laws. The particular type of surety bond that you might need depends on what you are shipping and how you are transporting it. Here is some information about four types of bonds that you might need for your shipping business.
1. BMC-84 bonds for freight brokers
If you want to operate a freight brokerage, you must adhere to multiple regulations promulgated by the Federal Motor Carrier Safety Administration (FMCSA) and apply for a freight broker license. One of the requirements you must meet to obtain a freight broker license from the FMCSA is to secure a BMC-84 or freight broker bond. This bond gets its name from Form BMC-84, which is the bond form used for this type of surety bond.
The bonding requirement for freight brokers and forwarders is found in 49 U.S.C. § 13906. Under this law, freight brokers must secure freight broker bonds in the amount of $75,000 before they will be approved for a license to legally operate their businesses. The freight broker bond cost is not $75,000, however. Instead, you will pay a percentage of the total bond amount based on your credit, your business's credit, your available working capital, any past claims filed against your bond, and your reputation. If you have a spotless history, substantial working capital, and great credit, the percentage you might pay will be much lower than if you have marks on your record. You must maintain your bond in order to keep your license.
In addition to the bond requirement for freight brokers, there are many other requirements you will need to meet to secure your freight broker license. You can learn more about the requirements by reading the FMCSA's Small Entity Compliance Guide for Broker Operations. You will also need to check the requirements of the state in which your business will operate.
The FMCSA's surety bond requirement can be avoided by placing $75,000 of collateral in a BMC-85 trust fund with a financial institution. However, if you do this, you will have to pay the entire $75,000 upfront and will not be able to access it as long as your license remains valid. Getting a bond allows you to start your freight brokerage without having to post the entire bond amount upfront.
2. Overweight/oversize permit bond
If you plan to engage in oversize hauling in your business, you will need to secure special permits in the states in which you will operate. Oversized or overweight hauling requires strict adherence to safety regulations. To get the permits, you will be required to purchase special permit bonds. These bonds provide a guarantee that you will exercise safety when hauling overweight or oversize goods and will quickly compensate the state for any damage. Overweight/oversize load permits are not issued by the federal government. Instead, these types of permits are issued by individual states. You will need to check the requirements of the states in which you will operate to learn what their licensing requirements are.
However, the U.S. Department of Transportation has established federal limits for weights, including the following:
80,000 pounds for gross weight
20,000 pounds for a single axle
34,000 pounds for a tandem axle
To get a permit to haul goods exceeding these limits, you will need to show that your load cannot be divided to meet the federally-mandated weight limits. If you plan to operate in multiple states, you will need to secure a permit in each one. You will also have to secure an overweight/oversize permit bond in most states.
3. Household goods carrier bond
Some states require companies that offer household moving services to purchase household goods carrier bonds. These types of bonds are required for companies that transport people's personal possessions and not for companies hauling new goods for factory shipments. The bond requirement does not exist in all states, however. In the states in which these types of bonds are required, the bond is meant to provide a guarantee that the moving company will transport the goods safely and ensure that they arrive intact to their destinations. The states that require these bonds have different eligibility criteria. In Virginia, for example, household goods carriers are required to keep a $50,000 surety bond on file and to maintain it. You should check with your state to determine whether you have a special bonding requirement. Even if your state does not require you to get a license as a household goods carrier, you will still be subject to the FMCSA's regulations governing freight carriers.
4. Federal maritime OTI bonds
If you want to operate a freight brokerage for maritime shipments, you will likely be required to purchase an Ocean Transportation Intermediary (OTI) bond. The Federal Maritime Commission is the agency that requires these bonds.
Those operating maritime freight brokerages will usually be required by the Federal Maritime Commission (FMC) to obtain an Ocean Transportation Intermediary (OTI) surety bond. OTI bonds guarantee that your brokerage will comply with all relevant laws and compensate the government or your partners for any violations you commit when claims are filed.
Some carriers might have higher bond requirements because of the complexities of international trade between specific countries. You will need to determine your requirements for the type of maritime trade your company will broker, purchase an appropriate OTI bond, and complete the license application process.
If you plan to start a shipping business, you must understand your bonding and license requirements. Once you purchase your bond and secure your license, make sure to comply with the law and fulfill all of your obligations to avoid potential claims and the possible loss of your bond and license.