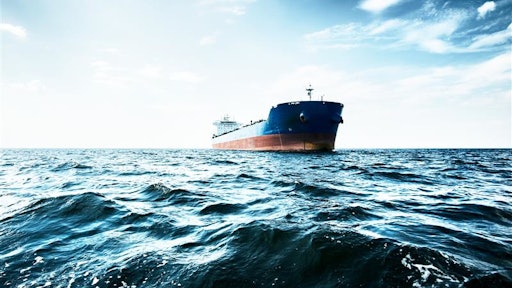 Alex Stemmer/Adobe Stock
As public companies announce their earnings for the third quarter of the fiscal year, the supply chain industry sees waves of discrepancy in terms of how disruptions affect various companies. It is obvious that due to high demand, carriers like Maersk reap the benefits while those that manufacturer or sell goods experiencing shipping shortages fall short.
Maersk reported that this past quarter was its highest single quarter in the history of the company. While the term "unprecedented times" seems overused to some throughout the pandemic, these impressive gains from Maersk support this phrase.
And, it is not just Maersk that reaps the benefits of a heightened supply chain. Trucking company Schneider National jumped 147% in the third quarter compared to last year. Its total operating revenue increased 27%, to $1.4 billion from $1.1 billion. Logistics group ArcBest also reported its highest revenue during a quarter this third, growing from $29.4 million last year to $63.7 million.
However, others do not see such high gains during the pandemic and strained supply chain. Major companies like Apple, Amazon and Ford and many automakers reported declines in the third quarter due too a lack of inventory.
Ford saw monthly losses in the double digitals throughout most of the summer. While it did report its lowest loss since April this year, it was still down 4% in October compared to the same month last year. All of this is due to the microchip shortage, which has stalled the electronics and the automotive industries for the last year. General Motors saw a 40% decrease in third-quarter profits.
For Apple, CEO Tim Cook revealed the company lost $6 billion from supply chain issues and Amazon reported weak earnings for Q3 as well, during an important time for sales for the company.
These extreme highs and lows exhibit just how much of an erratic time period this is for the supply chain. Many companies in both the retail side of things as well as the supply chain side look to reevaluate strategies to better strengthen the entire supply chain from start to finish. Hopefully, we will a strong and resilient industry in the near future.