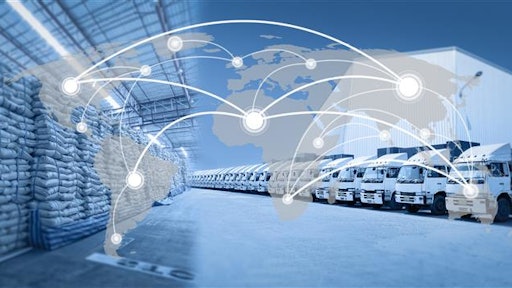 kamonrat- Global Network
The freight brokerage industry has been around for several years. Freight brokers are the link between the carrier and the shipper.
The concept of ride-sharing is now well accepted in the United States. By using an app, one can seek a ride to travel from Point A to Point B.
These platforms enable shippers and truck drivers to opt for suitable freight that matches their requirements for transport on a one-time basis. Shippers need to input their pick-up sport, number of pallets, weight, timing and destination, among other details. However, some of these ride-sharing companies are not digital freight brokers.
The advent of digital freight brokerage revolutionized the freight business. The prime advantage is saving time. Thanks to digital freight brokerage, a driver can seek and book new loads and eliminate the risk of running from one city to other. In addition, drivers can select an application that matches their requirements.
What does the future hold for digital freight brokerage?
Digital freight brokerage allows truck drivers to be more efficient and book loads on return. This means they can never drive empty miles. What's more is, they can use the return journey to haul freight by coordinating with shippers and booking the loads in convenient locations.
However, the industry is still in its infancy. According to Allied Market Research, the global digital freight brokerage market is estimated to register a significant CAGR from 2021 to 2027. The rise in the volume of container shipping and the rise in the adoption of smartphones and mobile applications drive growth in the market.
In the future, novel technologies such as artificial intelligence (AI) and big data analytics will enter the market. For instance, with the help of automation, shippers can save money by streamlining the process of selecting a service and carrier. Automation can manage shipments online.
Similarly, some companies need shippers to choose the best shipping services on the basis of weight, package size, location, contents, delivery date and shipping speed. Choosing the right services for shipping can make a huge difference. Digital freight brokerage can help negotiate with each carrier and offer the best suitable option. By analyzing contract details and the shipper's data, experts can offer negotiation tips and coaching.
Automation is vital to increase efficiency. Moreover, it can eliminate the manual and repetitive processes that were part of traditional freight brokerage. A brokerage process includes several phone calls, waiting, faxing and a huge amount of paperwork. However, digital freight brokerage reduces the costs for shippers and the labor costs to find and book a suitable carrier.
AI has already disrupted several industries and transformed the traditional process. In the digital freight market, AI could be instrumental to find the right carrier. AI can study a driver's behavior patterns and preferences to give recommendations regarding which carrier to choose. Thanks to digitization, price becomes transparent and the shipper can eliminate the third party to fax over information. This saves both time and money.
Another benefit of AI in digital freight brokerage is predictive analysis. Things go wrong all the time in the freight business when long distances are involved. What's more, the troubles caused by human error could cost millions for some companies. However, AI can remedy that. AI can foresee any technical problems that may arise during the voyage and rectify the problems reducing the downtime significantly.
However, AI has its limitations. Carriers, brokers and shippers are spread across thousands of platforms, and choosing the right pair manually could be overwhelming. In addition, transporting freight is a complex process. Thus, freight shipments are transported via different modes of transports between destination and origin. This could create coordination issues between several counterparties and no software can solve the problem.
The traditional freight brokerages were run by people who understood the needs of shippers and worked as intermediaries to solve problems. Today's technology is not sophisticated enough to replace these intermediaries and solve any problem that may arise. However, in the future, as AI evolves, it could take care of such issues and offer a one-size-fits-all solution.