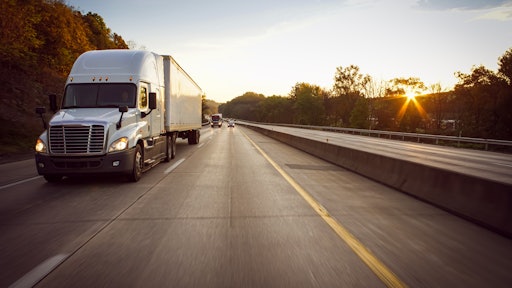 5m3photos - Adobe Stock
As the rules for doing business amid a pandemic continue to change, many are finding solutions in an unusual place -- outside the company.
Third-party logistics (3PL) services are emerging as a savior for pandemic-era businesses. They offer long-standing expertise and creative solutions – a one-stop shop for companies to lean on during unprecedented times. Likewise, third-party providers bring best practices to the table, thanks to the range of solutions they see from their multitude of clients.
Picture this -- your business demand is growing quickly. You desperately need the ability to warehouse and ship more product – and fast. Ideally, you would do that from a different region, where you could get product to customers more quickly and with lower shipping costs. But, you don't know anyone in that region who could oversee such an operation, and it's unclear whether your business growth will sustain long enough to make hiring and training a new person worthwhile.
That's exactly where a third-party provider comes in. This is an expert-level individual/freelancer, someone who is available to pick up the slack when you are overrun with orders and have no expectations when orders slow down again. Even better, your freelancer is local to your new region, so they have the business contacts and know-how to get you up and running with existing infrastructure quickly.
Adding this component to your menu of services gives clients the option to not only store their inventory with you, but also allow you to manage it.
The benefits of utilizing a third party are many. It offers geographic flexibility because launching a site in a new community is far more seamless with a local contact on board. Likewise, this site will be up and running far more quickly under the management of a company that has established best practices for new launches.
A third-party provider also takes on one of the most daunting tasks associated with new set-ups --permitting. With experience working alongside the local municipality, 3PLs know who to seek approval from and how to go about getting it.
Ease of transportation is another major hurdle that your 3PL can overcome. With knowledge of local shipping companies and routes, this provider establishes efficient and cost-effective ways of delivering your goods. They know the right people to call to keep supply chain issues to a minimum. Not only that, your 3PL company can also manage your inventory and shipments – allowing you to focus on your company's bigger picture, rather than micromanaging the details.
Particularly for companies transitioning away from just-in-time manufacturing, having expert guidance available to manage new inventory can fill a gap before it has the chance to emerge.
Of course, finding a third-party provider to complement your company can take effort. Many companies say they can handle logistics, but not all of them are truly top of their field. Consider the service's longevity, reputation, experience and scalability.
Ask pertinent questions when seeking out your 3PL -- How long has this company been in business? What else do they do? Who are their other clients? Ask for references. You're looking for a company with a healthy business model that has worked with others in your industry in the past. That's who you can trust to manage and fulfill your orders.
In these conversations, listen carefully to their answers – listen for clues that suggest they are, indeed, experts in logistics. Someone who can speak with authority on detailed areas of logistics offer more confidence in their ability to manage the supply chain. Ultimately, your supply chain is tied directly to your company's reputation and profits. Ensuring a solid supply chain is key, and it's worth discussing backup plans for various scenarios with a 3PL suitor.
Once you are confident with a provider's history and abilities, consider its ability to expand and contract with your needs. You need a 3PL to scale operations to meet demand, so it's crucial to know how costs will change with increased orders or special requests. Consider its geographic shipping options – are international orders available? Are they more expensive or do they take longer?
Finally, recognize that your 3PL might be the face of your company for some customers. Look for a provider who represents you well and provides the same level of service you would provide in-house.
In the end, the expertise of a 3PL - married with your product and combined with increased customer demand - could lay the groundwork for business growth. Utilizing a 3PL's know-how as you merge into new markets or expand to meet growing demand is a smart solution for 2021 businesses. It's a partnership that booms and wanes at your command, offering support when you need it and pulling back when you don't.
Pandemic-era and post-pandemic business is slated to function differently than ever before. Companies that emerge successfully will consider a range of options to keep up with fluctuating customer demands.
Whether you keep it in-house or outsource your logistics needs, keeping a priority focus on a healthy supply chain will be paramount.