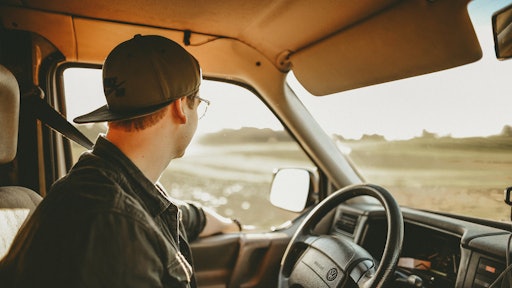 Pexels
As companies continue to operate in uncharted territory during the Coronavirus disease (COVID-19) pandemic, there are three fundamental areas that supply chain professionals can focus on to survive and even thrive through and beyond disruption—people, data and technology. Together, these pillars of a strong supply chain serve as a powerful force to navigate uncertainty and come out of the curve ahead.
Build a team of people you trust
Rely on the network of people you have within and around your organization. Businesses that have built a solid team of strong supply chain professionals and a strong network of trusted partners will fare best coming out of the pandemic. Why? Each team member and partner brings unique experience and perspective to problem-solving. Leveraging the expertise and knowledge of your people provides a leg up in adjusting effectively to each new roadblock. Experienced supply chain experts have seen disruption before and know how to push through it. The next generation of supply chain professionals may bring new ideas to navigate disruptions. Together, it's the people making data-driven decisions that can enable companies to view and respond to disturbance as an opportunity to innovate rather than a setback.
Look to data for answers you don't have
Data itself is just great information, but it doesn't necessarily tell you anything until you turn it into sets of analytics and trends. The pandemic has brought on changes that are not always as intuitive as one might think. Reliable data in the right context provides valuable intelligence to make informed decisions for your supply chain. Whether it's having insight into transportation KPIs such as market rates; key operating metrics like tender acceptance and routing guide compliance; or service KPIs for on-time performance and more, these details within the context of overall market performance and trends are crucial to decision-making.
For example, by looking at the same data, a food and beverage supplier may have different takeaways than say, a clothing retailer, but both businesses need to analyze the data and prepare for future disruption. Especially during times of mass disruption, it's vital that supply chain and logistics managers look at not only the data for their business, but the industry as a whole. This holistic approach allows businesses to understand how they're performing against other companies of similar size and structure, to benchmark successes and identify areas of improvement. To truly understand the landscape to inform decision-making in real time and in the future, this analysis of data shouldn't stop at basic supply chain metrics. For instance, examining KPIs that may not typically be a top focus, like routing guide performance or primary tender acceptance, allows logistics professionals to see the bigger picture when it comes to their supply chain. In any market environment, but especially during the current pandemic, a huge key to success will be getting the right data in the right hands at the right time. Leverage the data for root cause analysis, as one problem can often lead to another, and into a strategy to drive down costs and improve service in your network.
Use technology as a tool to absorb the shock of disruption
Technology is a true enabler, facilitating continuity and high efficiency. The flexibility afforded by technology can be the difference in surviving disruption. In the context of COVID-19, technology has provided vital solutions to what would otherwise have been devastating problems. From tech as basic as communication and video platforms, to the applications that run supply chain execution, these solutions made it possible to keep many businesses operating smoothly – something that would not have been possible in the not-so-distant past.
The pandemic disruption has underscored the value of cloud-based technology. For example, the benefit of accessing a transportation management system (TMS) from anywhere, anytime to manage freight, kept essential products moving through the supply chain. Operators could move to a remote environment in hours and days, without disruption. Think of how easily some providers and companies shifted entire supply chains to be contactless in a matter of weeks. The businesses that equipped themselves with proper technology were able to adapt to massive change. In times of disruption, it is often the innovators and early adopters that pull ahead, while late adopters and laggards struggle to keep up or survive. Moving forward, it will be interesting to see how companies invest in technologies that enable flexibility in operating the business and solving problems more quickly.
Each pillar supports the others
Once you've prioritized these three pillars in your business, true success comes from leveraging each to support the other.
The key to success in supply chain, especially coming out of a disruption as impactful as COVID-19, is surrounding yourself with a strong network of people, making data-informed decisions and implementing the correct technology to get the job done.