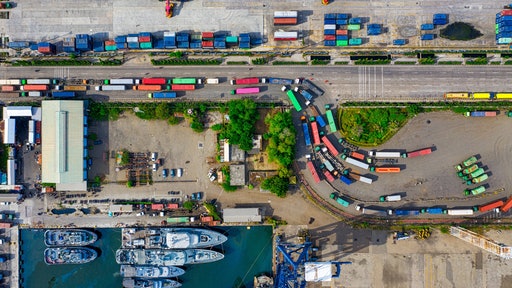 Getty Images
The Coronavirus disease (COVID-19) pandemic continues to put huge financial strains on hundreds of thousands of small businesses across the country, forcing owners to rethink their operations and go-to market strategies. For brick-and-mortar companies, high rents, reduced foot traffic and stringent health regulations have decimated the indoor shopping and retail experience. As a result, landlords, financial institutions and a large majority of the commercial real estate industry have been hampered by these new issues, and the need to implement e-commerce has been essential to their survival.
To support the growing trend of e-commerce, Business Insider reported, "Warehouses, once overlooked by investors as grimy relics of America's industrial past, have seen a surge of demand in recent years from both tenants and buyers as they have become key cogs for growing e-commerce and logistics businesses. That interest has only grown amid the pandemic, which has appeared to accelerate a years-long shift away from traditional brick-and-mortar shopping to online commerce."
In addition to warehouses, fulfillment centers and last-mile delivery have grown as well. The power of network elasticity for e-commerce is somewhat resilient to the COVID-19 shutdowns. Foot traffic, or no foot traffic, is a trend that will only continue.
E-commerce has seen record growth over the past couple of years, but due to COVID-19, 2020 is poised to dramatically increase previous predictions. Of course, this puts more pressure on shippers who have already been struggling to fill capacity and meet higher-than-normal demand. The need to be flexible and fill loads quickly is imperative. And, operating at scale is one of the key factors that many retailers across numerous industry verticals must properly implement into their operations.
Large, diversified transportation service providers are an extremely valuable asset for shippers that need to quickly pivot and adapt to the New Normal. In times of unpredictability, these providers can create stability. And, with their ability to flex up or down, shippers can handle market volatility and fill capacity as needed. The need to be flexible and to scale allows for greater efficiencies to the supply chain and will ultimately help the shipper to meet demand while keeping costs low.
Unfortunately, the barriers that have prevented businesses from returning to normal may likely not go away anytime soon. The future of brick-and-mortar retail will only continue to be threatened by the rapid rise of e-commerce platforms and shipping. The traditional model of port to warehouse to distribution center to store may likely change to become port to warehouse/fulfillment center. Regardless of what the future holds, there are plenty of ways shippers can optimize their supply chains today and ensure they are not struggling to catch up tomorrow. Whatever the direction, it will require working with a team that truly understands the marketplace and can identify the right strategies.