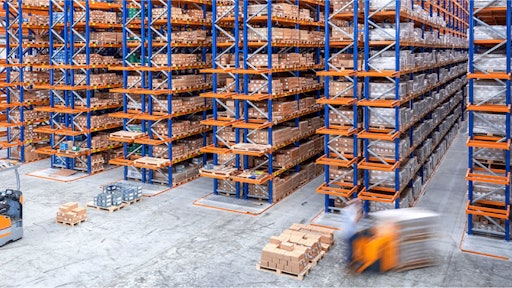 RJW Logistics
Retailers and suppliers are facing one of their greatest challenges in recent history. Surging volumes, decreased timeframes and increased consumer expectations have elevated supply chain management to a critical C-Suite discussion – escalating the importance of mastering the middle mile.
In the middle mile, efficiency takes center stage. This step of the supply chain, which includes the transportation of goods from the consumer packaged goods (CPG) manufacturing center to warehouses and retail distribution centers, is essential to keeping logistics costs low and efficiency high.
Some retailers and suppliers are struggling to keep up on their own with fast changing technologies that are essential to middle mile success. Others are seeking third-party logistics (3PL) providers that invest in the sophisticated technologies and processes that remove the need for CPG companies to make certain capital investments – freeing the companies to focus on their core business.
Here are three key strategies that will enable you to choose a 3PL who can bridge the gap between suppliers and retailers, while getting goods to shelves faster and more cost-effectively – all while elevating the value of logistics from provider to partner.
Partner with an asset-owned 3PL
Through total-ownership of assets, 3PLs gain control of the entire supply chain. When a 3PL owns and operates their trucks, warehouses and proprietary technologies, they provide suppliers and retailers unprecedented agility, transparency and efficiency. Their employees completely manage suppliers' inventories, allowing the 3PL to own the middle mile. This accelerates the 3PL's ability to consistently deliver high performance levels and meet demanding expectations. This strategic approach enables optimization of process, the ability to quickly pivot and better overall decision-making capabilities.
However, a 3PL that doesn't own its assets will likely experience disruptions that take much longer to remedy. For example, visibility can be lost when a 3PL outsources its warehousing. This loss of visibility limits the inventory control and accuracy needed to ensure successful performance levels.
Total ownership of transportation solutions, along with long term relationships with partner carriers, enables a 3PL to stay ahead of the changing market and keep the goods moving to retail distribution centers with minimal to no disruption in service. When a 3PL doesn't own or manage its trucking fleet, capacity constraints often occur as market demand accelerates.
Don't underestimate the value of working with a 3PL that has invested in subject matter experts who own deep categorical and industry knowledge. With a well-rounded group of small and medium-sized enterprises (SMEs), suppliers no longer have to focus on their supply chain – they can instead focus on the core competencies of their business, knowing that their middle mile is in the right hands.
This holistic approach to asset-based ownership enables sophisticated 3PLs to drive efficiencies, while increasing the value and expectations of what a logistics partner should deliver.
Work with a technology innovator
Proprietary technologies used for managing and tracking inventory increase visibility and accountability, reduce costs and enable better decision making at every stage of the business and supply chain. When a 3PL is a technology innovator, they leverage their knowledge to develop technologies that seamlessly integrate with customers and retailers, enabling them to offer data in various formats to help CPG companies make data-driven decisions.
The integration of a 3PL's technology-based platforms with internal systems enable connected, automated and data-driven decision-making capabilities across the supply chain. Customization of technologies increases transparency of data and process - ultimately, bridging the gap between supplier and retailer and creating an open dialogue to exceed customer expectations.
This knowledge is applied to deliver a holistic solution ranging from platform customization, to labeling, packaging/repackaging, point-of-sale displays and more – delivering compliance with specific retailer requirements.
Leverage strategic retail partnerships
CPG companies drive a greater return on logistics investments when they understand retailers' individual requirements. 3PLs that have moved strategically to develop retailer relationships are better positioned to design and execute programs that consistently service suppliers – and retailers – more effectively.
By integrating its data-driven processes with retailers, 3PLs have a vast understanding of their specific and differing requirements – eliminating non-compliance fines for customers. Some may think this is a revenue stream for retailers, but it provides incentive to ensure the supply chain is integrated seamlessly and consumer goods flow to the distribution centers and the shelves without issue.
An established 3PL can help customers navigate these complex requirements to reduce risks, ensure the resiliency of the supply chain and plan for disruptions in an increasingly volatile environment.
In today's complex, fast changing market, the success of CPG-retailer partnerships depends largely on a supplier's logistics capabilities. Be sure you are trusting your logistics to a provider that maximizes your success and meets the needs of your customer's customer.