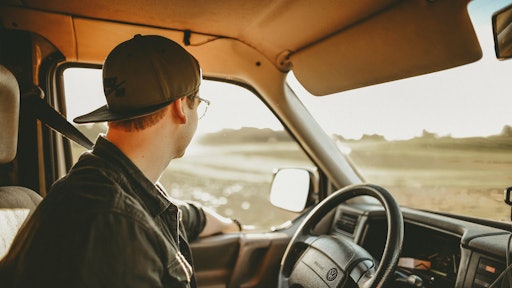 Pexels
Tiger Woods and Peyton Manning took on Tom Brady and Phil Mickelson in a charity golf event. NASCAR made its return. And, sources say Major League Baseball is close to securing a season opener.
As the country starts to open up in a phased approach, fans are hopeful professional sports will also start/continue their seasons. But, what fans truly hope for is the ability to root for their favorite teams from the stands. Home or away, it doesn't matter as long as they have a live look at their favorite teams and players. And, once professional sports return, expect college, high school and amateur sports leagues to follow suit.
But, how does this tie into the freight world?
Once the sports industry starts running at full speed, freight shippers within the consumer packaged goods, retail and chemical space should expect some bruising blows if not prepared to meet intense high demand. Think about the sheer magnitude and volume of products shippers will have to account for that need to fill a concession stand, fan shop, bar, restaurant, apparel store, and most likely due to COVID-19, sanitizing stations and a rigorous disinfecting schedule.
Think of all the surrounding stores just blocks from an arena, field or stadium that will see heavier than usual foot traffic and increased demand for products and supplies. As expected with all of this pent-up demand, carriers will no longer find themselves operating at a loss. Taking a sports analogy, "momentum will shift." The historically low rates that came with the first half of 2020 will soon rise in the second half of the 2020. It's now shippers who will have to play defense and strategically find a way to absorb the blow of high rates while meeting the intense pressures of demand.
Shippers should strongly consider working with a transportation provider who has the unique ability to flex up or down during chaotic times. Working with a provider that can leverage its large carrier network will help shippers handle market volatility. Three key benefits that come from working with a non-asset-based provider are the ability to fill capacity quickly, to offer true efficiencies to the supply chain and to meet demand while keeping costs low.
Experience is another important need that shippers must consider when trying to meet demand. Working with a team that does not fully grasp the intricacies of each vertical market could cause delays, damages and other ill-fated problems. Working with a provider that has deep relationships and a trusted carrier network will not only help to ensure on-time delivery, but will also help reduce the higher-than-usual spot rates a shipper might otherwise incur.
Speed and efficiency can only be attained by clear communication. COVID-19 has brought unprecedented change and challenges to the logistics space. A lack of full visibility and transparency will only magnify the issues within the supply chain spectrum. Working with a tech-enabled provider through a shared transportation management system (TMS) allows for track and trace in real-time and facilitates streamlined communication—offering a single point of contact for customers and carriers and centralization to quickly and efficiently communicate via phone, email, documentation, etc. This real-time view also allows specialists to identify gaps in the supply chain, improving efficiencies, reducing empty miles and creating tailored solutions to find the best strategies that will move the shipper's freight quickly and efficiently.
While it's possible that the pandemic could return in the fall, forcing sports and businesses to once again experience a temporary shutdown, at least shippers have the playbook to keep momentum in their favor by working with experienced non-asset-based providers during these unprecedented times.