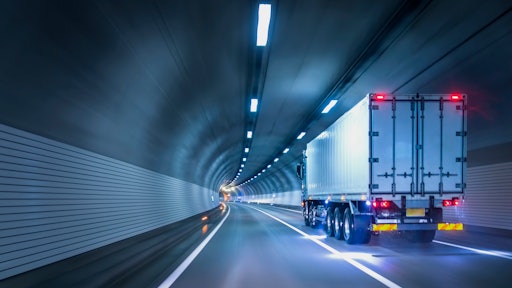 Getty Images
Developing a point-of-departure strategy for partial and less-than-truckload (LTL) shipments can give small and medium-size businesses delivery costs comparable to the mega shippers. Freight consolidation (commonly referred to as retail consolidation, or simply – consolidation) is not a new concept. Stated simply, it is the process of combining freight from multiple shippers to build more efficient full truckloads. The result is improved efficiency and profitability for both carriers and shippers—along with significant environmental benefits.
Traditional freight consolidation works well for very large shippers who can assemble full truckload (FTL) volumes. There are, however, few good solutions for the many smaller shippers who serve a wide range of customers.
U.S. studies indicate that trucks only achieve a 60­-80% utilization rate. It's not that shippers don't want to load trailers to full capacity, but that many factors can prohibit it.
If your customer base does not buy in full-load quantity because they can't consume that much material at one delivery, you often cannot provide product discounts large enough to get them to purchase in FTLs. The result, numerous small (one-skid, five-skid or 10-skid) shipments.
These can be tendered to LTL carriers, but the costs of extra pickups, deliveries and serving a large network of cross-dock facilities can be expensive and increase delivery time.
There are "retailer-specific" consolidators who focus on delivery into larger retailers. For many shippers, it is hard to compete with a Fortune 500 company that has a trucking cost per unit of 10 cents, when your customer orders in smaller quantities, potentially resulting in a cost of 25 cents.
Supply chain software has been evolving, and companies can now rapidly gather and analyze data across multiple shippers to bundle their outgoing shipments into full truckloads. The goal is to bring down transportation costs for all shippers and reduce the number of trucks on the road.
This is accomplished by building optimized loads at the lowest cost while still providing flexibility to plan orders and utilize the best routes regardless of the end destination. This is how small and mid-size customers can achieve the scale they can't just go out and build.
Even better, you don't have to develop such a sophisticated system on your own. You can look to third-party logistics (3PL) providers for these solutions. The best collaborative consolidation systems contain four elements: 1) technology to enable collaboration; 2) significant volumes of freight activity in key market lanes; 3) teams to optimize freight and customer communication and coordination; and 4) a high-velocity cross dock for physical freight consolidation.
Additionally, this model can help meet sustainability objectives. According to the Environmental Protection Agency (EPA), there are more than 300 trillion miles run on heavy and medium-duty trucks in the United States. A one-tenth percent decrease in miles traveled as a result of collaboration would reduce that figure by 314 billion miles. That would equate to more than 60 billion gallons of diesel saved, or almost $200 billion in domestic diesel cost.
But, freight collaboration works. Consolidating smaller LTL shipments and other under-utilized truckloads maximizes trailer utilization and keeps out-of-route mileage to a minimum. As a result, shippers realize lower overall costs as they help reduce carbon emissions.
This demonstrates that to remain competitive with mega-retailers, small- and medium-sized business shippers need to be nimble solution providers. They can then leverage the additional scale available in a more collaborative freight model for their entire customer base.