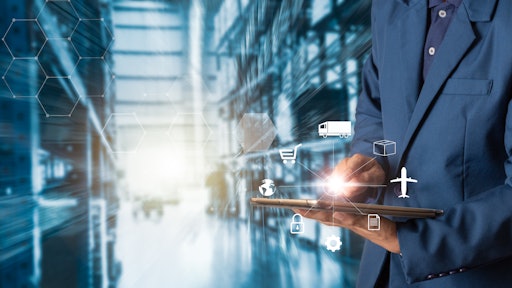 Getty Images
Infiniti Research has partnered with several global companies across industries to help meet their strategic objectives and implement seamless route-to-market strategies through turnkey solutions.
Customer experience is now one of the key trends that is shaping the supply chain and logistics sector in European countries including the UK, Germany, and Spain. As a result, companies in the industry are on the lookout for innovative supply chain and logistics strategies that could help them deliver a delightful and superior customer experience. But how can logistics companies achieve this without any heavy impact on their operational expenses? Digitization of core supply chain and logistics processes could be the answer to this.
Experts at Infiniti reveal some critical factors that will impact and make it imperative for supply chain and logistics companies in Europe to embrace modern technologies:
Highly fragmented market: One of the biggest challenges facing supply chain logistics players in Europe is that most of these companies fail to even cater to 10 percent of the market. Most of these companies are heavily dependent on 3PL providers in the region to meet the gaps in their logistics needs. This eventually creates a fragmented and disjointed delivery ecosystem, making supply chain and logistics services in Europe suffer from poor collaboration and delivery visibility challenges in the supply chain. Leveraging advanced supply chain and logistics tools can help companies in the sector to enhance freight movement and improve visibility into the supply chain.
Frequent purchase behavior: Europeans prefer to buy in small quantities, but more frequently. For instance, Grocery retailers in Western Europe are adapting to changing consumer demands by heavily investing in convenience stores. To adapt to these changes, it must be ensured that there is an efficient supply chain and logistics plan in place to avoid out of stock situations. To overcome the bottlenecks to meet increasing demand, companies can consider automating core delivery processes including order placement and route planning.