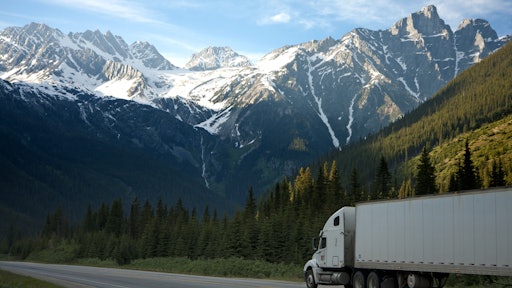 Pexels
It is not unusual to see a trucker with years of experience in the industry to step out of the cabin and into the shoes of a freight broker.
In comparison to other people, truckers are well-suited to make that transition since they already have a sense of how brokers work and what's required for the job. Moreover, they know their own job very well which gives them an advantage when working as freight brokers with other truckers.
But as with any other job, being a freight broker requires certain skills and know-how. Are you considering making a career move from truck driver to freight broker? Here are some tips about how to transition.
How to Move From Truck Driver to Freight Broker
As the broker market grows alongside the increase in freight, shifting to a more comfortable workplace that has a different pace may seem enticing to quite a few people. But in order to move from one to the other, you need to prepare well. There are several considerations here.
On one hand, you must comply with regulatory requirements, such as to get licensed and obtain a freight broker surety bond. But on top of that, you might want to go the extra mile and get additional training. And apart from the technical aspects of doing the job, if you're not a people's person, developing certain qualities will also be necessary for you to succeed.
Start with your freight broker compliance
Before you can begin work as a broker, you will need to cover all business registration and licensing requirements. Briefly, you will need to:
● Register your business in the state in which you will operate - this will likely include creating a business entity as well as getting a tax number from your state Department of Revenue
● Apply for your freight broker authority from the Federal Motor Carrier Safety Administration (FMCSA), using the Unified Registration System (URS)
● Receive your MC/FF number and grant letter - you will need this number for your insurance
● Get a freight broker surety bond which guarantees your compliance with all regulations which guide the professional conduct of freight brokers
● Get freight broker insurance - if you operate ONLY as a broker, you will not need to obtain insurance though it is still recommended that you do
● Designate process agents for every state in which you intend to operate or where you have an office
When you cover these steps, you will need to wait for the FMCSA to issue your operating authority. Once that happens - you're ready, you've become a freight broker!
In terms of costs, you can expect to spend:
● Up to $300 for your business registration
● $300 for your operating authority (if you only apply for operating authority as a broker)
● Roughly between $930-$3,750 on your surety bond (if you have very good or moderately good credit)
● Various other costs associated with your insurance, office space and equipment, training, etc.
So what else do you need to do in order to become a freight broker?
Invest in freight broker training and networking
While you may already know a good deal, as a trucker, about the job of a broker, you might find that when it comes to the details you still need to learn more. In that case, you should consider investing some time and money in training.
You can, for example, check out the training provided by the Transportation Intermediaries Association (TIA) who offers a Certified Transportation Broker (CTB) Program. Of course, there are many other courses you can take, some even free of charge, that will give you some degree of knowledge about the business.
On top of any training you get, you should consider getting in touch with other brokers. There are several very big online communities and groups on social media that you can use to exchange information and knowledge with other brokers as well as to find job opportunities.
Finally, to start getting leads you will, of course, need to sign up to online load boards which you are probably well familiar with.
Develop freight broker qualities
There are also specific qualities that are required of brokers. Your professional conduct is one of the most important factors that will influence your success. Important qualities of good brokers include:
● Being trustworthy and honest - your transparency with shippers and carriers alike is key to ensuring that you continue working with them. While hang-ups may and will likely occur, if you remain clear in your communication, you will gain your partners' trust.
● Being resilient and focused - since brokers are middlemen, they need to be able to balance well between the different parties they serve. This requires that you are resilient and are able to maintain your focus, even under pressure. At the same time, you need to be able to shift gears and react fast, since things will frequently change in an instant.
● Being self-driven and customer-oriented - brokers, especially when they work for themselves, need to be passionate about their work and take good care of their motivation. To be self-driven means you will attempt to optimize your work routine and processes so as to achieve better results. Of course, this also implies that you are customer-oriented, that you are aware of your partners' needs and work toward the goal of meeting them.
These are some of the things you need to know about making a move from being a truck driver to a freight broker.
Todd Bryant is the president and founder of Bryant Surety Bonds. He is a surety bond expert with years of experience in helping freight brokers get bonded and start their business.