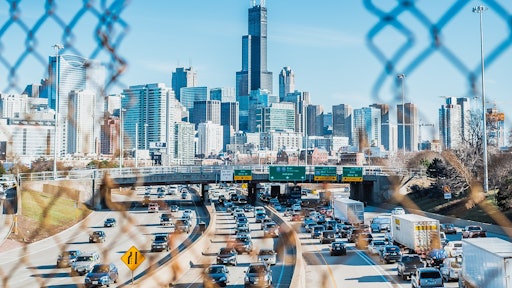 Alex Powell/Pexels
Gridlock on America's roadways is increasing, according to the 2019 Urban Mobility Report published by the Texas A&M Transportation Institute – in part due to job growth that is "exacerbating" the nation's traffic woes.
As a result, over that 26-year period from 1982 to 2018:
The number of hours per commuter lost to traffic delay has nearly tripled, climbing to 54 hours a year.
The annual cost of that delay per commuter has nearly doubled to $1,010.
The nationwide cost of gridlock has grown more than tenfold to $166 billion a year.
The amount of fuel wasted sitting in stalled traffic has more than tripled to 3.3 billion gallons a year.
While trucks constitute only 7 percent of road traffic, they account for 12 percent of congestion cost.
Traffic has also increased in many cities due to widespread ride-hailing. Once Uber and others roll out autonomous vehicle fleets, calling a car will be cheaper, more competitive and a potential burden on our streets. Exploring congestion pricing may become more important as we move toward a future where both electric and self-driving vehicles are taking up space on city streets. A car is a car, whether self-driving or people driven — taking up a great deal more space than buses, streetcars or trains.
Due to changes in driving patterns, the costs of traffic congestion and maintenance backlogs are ever-growing and current funding models are not keeping pace with city needs. According to the National League of Cities, congestion pricing could help to solve the growing infrastructure crisis in American cities. By piloting new technologies like congestion collection systems, local leaders have the opportunity to find ways to sustainably improve conditions on and around America's roads.
Putting Congestion to Work
Congestion pricing is a type of road user charge (RUC) system in which a flat or variable rate fee is charged to vehicles that drive in a specified area or zone within a city – a system that can help communities "properly price" use of existing roadways, which are a "finite, in-demand good." Some forms of congestion pricing are already being deployed by states on highways and bridges across the country.
For example, the Virginia Department of Transportation has also been operating the "dynamically tolled" Interstate 66 expressway in Northern Virginia for nearly two years now, with rates that fluctuate based on traffic volumes, while the Washington State DOT opened high occupancy toll or HOT lanes on SR 167 in 2008, with toll rates adjusted to ensure traffic in the HOT lane remains "free-flowing" even when the regular lanes are congested.
In April, the state legislature in New York passed a congestion pricing plan that cordons off Manhattan's central business district where cars will be charged a fee to enter. The flat rate for cars is expected to be between $11 and $14 and revenue will be put in a lockbox to provide at least $15 billion for the Metropolitan Transportation Authority's 2020-2024 capital program.
How Fees Are Collected
In order to implement congestion pricing, states need to decide what technology they are going to use in order to collect these user fees. When it comes to the most proven method, experts point to something like the highway tolling that is done by companies like E-ZPass, which uses radio-frequency identification (RFID). In that system, small RFID transponders are placed on a vehicle's windshield and read by devices on large overhead structures called gantries.
London has implemented another method which uses video cameras mounted on gantries or signposts to detect license plate numbers as a way to track vehicles entering the congestion zone. This method – often referred to as automatic license plate recognition – has been used in the United States on toll roads for enforcement, even in conjunction with RFID transponders. If a vehicle drives through an E-ZPass gantry without having a transponder in the vehicle, cameras mounted on the same gantry can photograph the license plates of the car in violation.
However in New York, the Mass Transit Authority (MTA) has also notified potential bidders that traditional gantries won't be accepted and proposals should prioritize using existing infrastructure and blending in to the streetscape. New York is considering roadside Bluetooth readers, smartphone applications, global navigation systems and connected vehicle technology to collect fees. With more cars being installed with Bluetooth radio, GPS or other technology, cameras and transponders are not the only way for vehicles to be recognized and accounted for by a congestion pricing system.
In fact, something like a smartphone app or GPS could allow for more complex pricing schemes. Instead of charging a flat fee when entering or exiting the congestion zone, an app could track where a vehicle travels within the congestion zone or how long they're in the congestion zone. That way, a vehicle that spends three hours driving in the congestion zone might be charged more than a vehicle that spends 15 minutes in the zone.
Whether or not you believe collecting fees for heavily congested areas is the right thing to do, you know you don't like sitting in traffic. Congestion pricing can serve as a market-based regulator that gets the right number of cars on the street at a given time and the funds for these plans can help improve the condition of our roadways in the future.