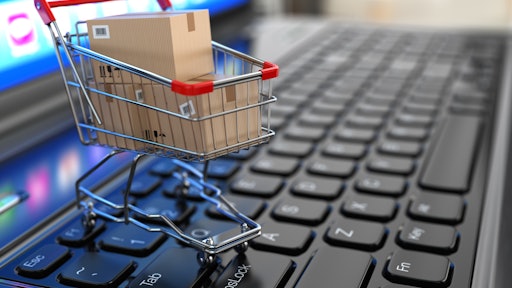 Maksym Yemelyanov AdobeStock_59892801
Stocked up on merchandise in response to red-hot consumer demand throughout the COVID-19 pandemic, big box retailers are drowning in insane amounts of overstock as demand for goods like electronics and home goods has dropped significantly. Consumers are reverting back to their pre-pandemic buying patterns, leaving retail giants buried in merchandise and declining sales. Fused with U.S. inflation rates at their highest since 1981 and the price of diesel reaching record prices, retailers have been forced to get creative to offset the costs. Cut to new pickup, fuel and late fees.
The increasing cost of CPU
Suppliers in business with big box retailers are now at the mercy of paying more for pickup, fuel and late fees. Shipments will be fined if they are subpar, like defective or miscounted products, and received late. Vendors are also being charged a fuel surcharge based on daily fuel price changes that are matched against the location and shipment, and a "collect pickup charge" calculated as a percentage of the cost of goods received. Now, manufacturers and brands who have already entered into product order agreements must shift their own budget to account for these unforeseen charges.
But is a CPU service the only option for shippers? No. Nor is it the best.
Suppliers opt into a CPU service initially thinking they've escaped the headache that comes with coordinating shipping and logistics. However, that's not the case. CPU arrangements mean brands surrender control over logistics operations, lose visibility over freight that can cause service failures and incur extra fines and fees. These partnerships that are supposed to help alleviate stressors can actually tank a brand's gross profit.
Why CPU arrangements don't benefit CPG brands
In a CPU arrangement with big retailers, service is bound to fail. Pickups are scheduled according to the convenience of their own transportation network, not necessarily what works for the brand. Without brands being able to set the appointment themselves, they lose the ability to set and monitor when a truck will arrive for their order. This can cause a chain of unfortunate events: not having enough lead time to prepare a smooth delivery could force the carrier to leave the product and require a reschedule, resulting in missed appointment times. These appointment misfires are always the vendor's responsibility when working with a distributor, even in CPU arrangements. Companies will be fined by the distributor as well as tasked with finding a delivery alternative.
Consistently missing appointments, even as a result of poorly coordinated customer pickups, can also jeopardize a brand's shelf space on store shelves. Consider the direct hit a brand's gross margin takes when their product is out-of-stock and replaced by a competitor.
On top of that, brands will need to pay for warehousing space while waiting for a new pickup. This can sometimes take weeks or even months before a new pickup is arranged, which can throw production facilities and supply chain flow into misalignment.
How to preserve and improve relationships with retail partners
It's important to strategize for the inevitable: fees upon fees will continue to increase as long as big box retailers have the upper hand. To set your brand up for success and avoid ruining retail relationships and losing contracts, consider the following options to own your logistics efforts and get your product on the shelves efficiently:
● Work with a third-party logistics (3PL) provider that specializes in retail logistics solutions and consumer packaged goods (CPG) brand shipping exclusively
● Deliver on schedule for must-arrive-by-dates (MABDs) and appointments
● Over-communicate with any partners in your supply chain of command
● Meet retail compliance expectations
Why a 3PL?
In today's world, forward-thinking retailers and brands need to look at optimizing their supply chains differently. No longer can logistics be looked at as an expense. Vendors that view logistics as an investment, on which they can eventually see a return, stand to fare better. They can expect to improve organizational performance and subsequently their retail relationships, which can be vital in unlocking untapped growth.
Brands need to consider logistics providers that take a consultative approach to service. This looks like locating improvement areas and making suggestions that can increase performance, lowering costs in the process. With a deep understanding of complex supply chain functions and specialized industry knowledge, the best providers can help enterprises better understand how their operation needs to perform to meet customer demand and cut costs in the process.
A logistics provider equipped with the latest shipping technology can make distribution network suggestions that can reduce overall spending and improve on-time percentages, like consolidation programs or warehouse reconfigurations.
As the retail industry continues to evolve and react to economic issues, it's important that brands and manufacturers evolve and react alongside it. Taking ownership of logistics means companies can eliminate unnecessary fines, lost shelf space and sweeping reactionary changes, and shift their focus to continue driving results and accelerating growth.