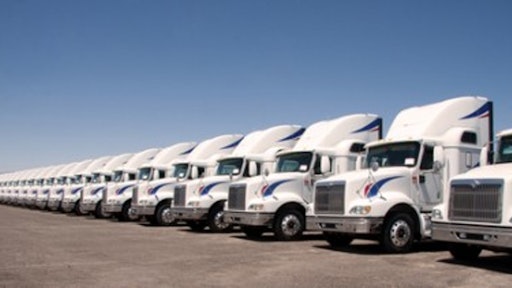 Getty Images
The logistics space has experienced transformative shifts the last two years due to changing consumer behaviors, new advancements in technology and increased delivery vehicle traffic. As third-party logistics (3PL) providers scrambled to adjust, one thing has become abundantly clear: legacy logistics practices aren't cutting it anymore.
With the global 3PL industry predicted to reach upward of $1.3 trillion by 2026 (and with some estimates placing the market above $1.75 trillion by 2027), three key factors are setting the course for modern 3PL providers in 2023:
1. Changing consumer expectations
The launch of Amazon's one-day shipping in 2019 rocked the retail and logistics industries. With it, the words "instant gratification" became embedded in the modern consumer experience.
Fast and free deliveries became the norm. In the United States, it's been reported that speed of delivery and free/discounted shipping are now relevant to nine out of 10 buyers' purchasing decisions.
However, as quick-ship practices have fueled increased delivery vehicle traffic, carbon emissions and the sheer volume of packaging, consumers have become more aware of the long-term environmental impacts of their decisions today.
Sustainability is now the word that's taken hold. In fact, over 60% of consumers have made modest-to-significant changes to their consumption behaviors to live more sustainably. What's more, some 88% of consumers report being loyal to brands that prioritize sustainability. With supply chains being responsible for as much as 80% of a consumer company's greenhouse emissions, sustainable logistics is now increasingly a priority industrywide.
Moving forward into 2023 and beyond, 3PLs will need to rise to the occasion. Electric delivery fleets, carbon offsets and recycled packaging are a good place to start. By meeting brands where they are, and working together to align end-to-end logistics services with their sustainability goals, 3PLs are uniquely positioned to right the shipping industry's environmental wrongs to realize a greener future.
2. Building supply chain resiliency
The globalization of the supply chain over the last three decades has exposed companies across industries to countless risks, including extreme weather events, labor disputes and supplier disruptions. Climate change and the pandemic have heightened these risks, further revealing the importance of supply-chain resiliency and diversification to prepare for – and adapt to – unexpected events, as well as swiftly respond to – and recover from – these disruptions.
How? The opportunities are plenty and include data-informed predictions and real-time demand analysis that give visibility into everything from weather patterns to seasonal shopping shifts that allow companies and their 3PL providers to quickly identify, rapidly respond and recover from condition changes. To further strengthen their supply chains, companies are also embracing surge-ready stockpiles, order orchestration and end-to-end logistics control with 3PL partners.
As some retailers' supply chain woes are now being compounded by excess inventory, brands with significant overstock are turning to order orchestration and distributed logistics networks to smooth things out. But storing the same SKU in multiple warehouses to optimize fulfillment time isn't only efficient for brands experiencing inventory surges. Working with a 3PL, all brands can optimize their order fulfillment process from the time an order is placed through every touchpoint (order picking, inventory management and asset tracking) on the journey to a customer's door and including returns.
Taking advantage of distributed networks is generally costly due to upfront inventory investments, but with inventory already on hand, brands could shift their inventory distribution strategy without high advanced costs. If the ROI doesn't pan out once a brand's inventory returns to normal quantities, single-sight models will remain, but they don't look to be the future of 3PL.
3. Utilizing modern technologies
Industries are increasingly tapping into advanced technologies to increase productivity across their operations. The 3PL industry is no exception. Advanced tools today include artificial intelligence, machine learning, technology platforms and the use of robotics across fulfillment operations –– each of which are effectively augmenting and enhancing the throughput capacity of individual team members.
As today's 3PLs face persistent supply-chain challenges and labor constraints, they're adopting automation and robotics technologies to streamline operations throughout the entire lifespan of an order. At the same time, data-driven order, warehouse and transportation technologies are being utilized to improve communications and increase visibility for logistics providers, brands and consumers.
3PLs are further up leveling their warehouse and fulfillment operations by deploying robotic technologies to perform routine manual tasks such as picking, sorting and even packaging. With robots as a service (RaaS) gaining steam, 3PLs are even securing the benefits of robotics, i.e., improved warehouse safety and heightened fulfillment speeds, without fronting the high costs of owning and operating such technologies. Also, the use of exoskeletal suits in warehousing is also helping workers combat fatigue, strain and other physical risks. Such technologies don't just help workers do their jobs better, they boost the efficiency of the entire industry.