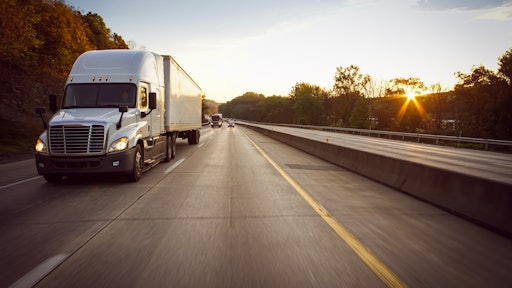 5m3photos
Former chairman of D. Hauser Inc., Stewart B. Hauser Has Passed Away at the Age of 78
The customs brokerage and forwarding industry lost an industry giant on Monday Sept. 28, 2020, when Stewart B. Hauser former chairman of D. Hauser Inc., died at the age of 78. With nearly five decades of industry experience, Hauser devoted his entire education and career to the facilitation of international trade and transportation as a customs house broker, foreign freight forwarder, teacher, consultant as well as holding various leadership positions of the NY/NJ Foreign Freight Forwarders and Brokers Association, including 13 years as president.
Big Ed Burns Brings His Son Onboard to Continue Burns Logistics' Growth
Big Ed Burns announced that his son, Ed Burns, is joining Burns Logistics Solutions, Inc. as vice president of relationships effective Oc. 5, 2020.
Burns joins Burns Logistics from Melior Marketing, which he ran for seven years. Burns brings his experience in digital marketing to Burns Logistics to create additional value for their carrier base and continue to grow the business.
JAXPORT's Board of Directors Re-Elects Shelton as Chair
During the Oct. 5 meeting of the Jacksonville Port Authority (JAXPORT) board of directors, the board unanimously re-elected Jacksonville business executive and civic leader Jamie Shelton as chairman. Shelton has served as JAXPORT chairman since March 2020, following former chairman John Baker's appointment to the Jacksonville Electric Authority Board.
Shelton is president of bestbet Jacksonville. He currently serves as Chairman of the Board of Trustees of Jacksonville University, is a Board Member of the JAX Chamber, and a Past Chairman and Trustee of the Gator Bowl Association. Shelton is also a member of the Jacksonville Civic Council and a past Leadership Giving Chairman for the United Way of Northeast Florida.
Lt. General (Ret.) Thomas Bostick Appointed to CSXCorp. Board of Directors
CSX Corp. announced that Lt. General (Ret.) Thomas Bostick has been appointed to the company's board of directors, effective immediately. Bostick is a member of the boards of Perma-Fix Environmental Services, Inc. (NASDAQ: PESI), HireVue and Streamside Systems. He earned a Bachelor of Science degree from the United States Military Academy at West Point, Master of Science degrees in both civil and mechanical engineering from Stanford University and a doctorate in systems engineering from The George Washington University. Bostick is a member of the National Academy of Engineering.
Kicklighter to Lead WSP USA Coast Guard Maritime Practice
To helm the expansion of its maritime practice, WSP USA, a leading engineering and professional services consultancy, has tapped former U.S. Coast Guard commanding officer, Michael Kicklighter.
In his position as senior lead consultant, Kicklighter will be responsible for client relationship management, staff development, management and delivery of multifaceted marine and port projects, and overall growth of the Coast Guard maritime practice across the U.S., and the growth of the maritime practice in South Florida.
TexAmericas Center Offers New Third Party Logistics Services, Hires VP of Logistics
TexAmericas Center (TAC) today announced details of its new third party logistics (3PL) services to assist companies with inventory management, warehousing and fulfillment needs. To support its 3PL services, TAC hired logistics/operations expert John Sesler as its vice president of logistics. Working with Sesler, tenants can offload these specialized tasks to TAC, enhance their logistics workflows, and focus on other issues critical to business growth. In 2019, the global 3PL market was valued at $1 billion and is projected to reach $1.7 billion by2027, according to Allied Market Research. Additionally, COVID-19 has enhanced the demand for more robust and responsive logistics with more consumers and businesses wanting just intime delivery of products shipped directly to front doors. Companies who have been able to respond to this demand with streamlined inventory management and fulfillment have earned more business and enhanced profitability simultaneously.
Companies in this article