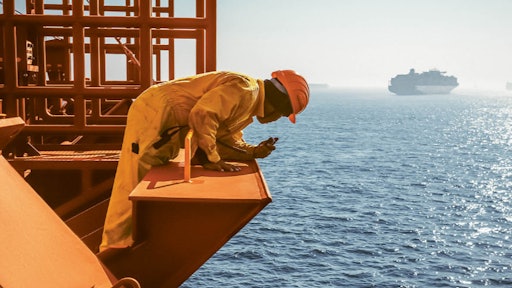 Hapag-Lloyd
The supply chain as a whole has made better choices to become environmentally friendly and a sustainable industry, with many individual companies pledging various goals in this area. As this trend grows, Hapag-LLoyd reveals that in the past year it has reduced Sulphur Oxides by 70% and optimized its ships for additional fuel savings. The ocean freight company invests in innovative ships for new propulsion concepts and ways to keep employees safe.
Per Hapag-LLoyd:
Fuel savings of around 15% were achieved on 39 vessels by removing fouling from their outer hulls. At the same time, Hapag-Lloyd is the first shipping company in the world that has converted a large container ship to dual-fuel propulsion, which can operate using liquefied natural gas (LNG). Furthermore, in an initial test phase, biofuels based on used cooking oil were used.

Orders have been placed for six state-of-the-art container ships – each with a capacity of more than 23,500 TEU – whose fuel-efficient high-pressure dual-fuel engines will also be able to operate using LNG, thereby reducing CO2 emissions by between roughly 15 and 25 percent. These newbuilding projects geared towards sustainability have been financed by two green financing transactions, which were concluded according to the Green Loan Principles of the Loan Market Association (LMA).