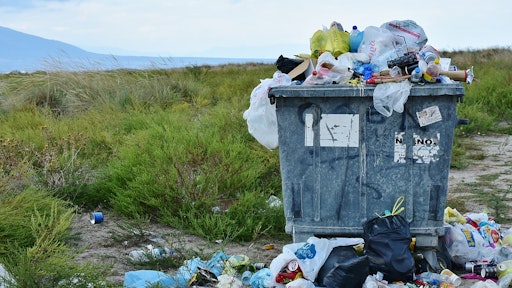 Plastic microfibers, PET bottles and plastic build ups are quickly doing damage to the planet. Even though many are aware of the low-level crisis that the Earth is in, there has only been a slow progression.
China has recently banned importation of plastic waste and some cities in Australia have given up, and send their plastic to landfill sites. 
According to Forbes, nearly one million plastic PET bottles are sold each minute. Since plastic doesn't degrade quickly, it can potentially get into the food chain, causing waste exporters to wonder what they should do next. 
In Switzerland, in order to get rid of garbage, you have to buy a taxed green bag and put garbage in there. If you don't buy the right bag, no one will remove the trash, so you're forced to pay for the removal. Waste bins are also locked in the country, so the more waste you make the more you pay.
Other countries have been struggling to apply Switzerland's supply chain method due to fears of the chain being corrupted and people making profit off of it. 
Blockchain has the potential to help manage waste. 
The technology would be able to see if authorized waste processing is picking up the same numbers as what is labeled on a green bag, ensuring that it gets disposed of correctly. 
In order for blockchain to succeed in managing waste, companies will have to invest in technologies. For example, water bottle manufacturers, like Coca-Cola, would have to assign each bottle a QR to help identify and trace the manufacturer who produced it and the person who ends up buying it. By scanning the QR code into one's smartphone, they're able to track where the bottle goes, so if it washes up on a beach, we know who caused it. 
Consumers are turning towards companies that are more transparent, and are more willing to use products from a company that is sustainable.
There are currently several startups that are utilizing blockchain technology for developments in recycling. 
To read the full original article, please click here.