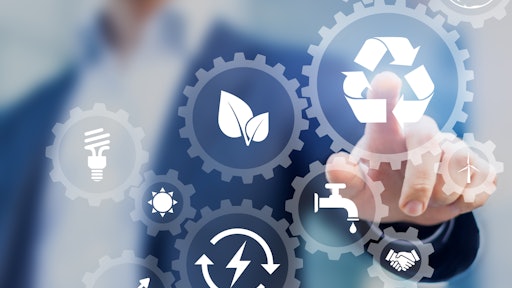 Getty Images
Dynamic Lifecycle Innovations, Inc. launched a carbon calculator that simplifies and adds certainty to the task of estimating potential Scope 3 emissions.
"As an electronics and materials lifecycle management company, we understand that ESG is embedded into who we are, and that how we manage ESG factors impacts our long-term value and success," says Miles Harter, Dynamic Lifecycle Innovations CEO. "We also recognize the importance of understanding ESG risks and opportunities to support our customers' evolving needs amid the transition to a low carbon, circular global economy."
From Dynamic Lifecycle Innovations, Inc.
This tool includes calculations for 29 categories of e-waste, comprising both whole units and component parts.

The calculator automatically tracks actual material as it's received and processed, refreshed daily to ensure the most up-to-date calculations, available via the customer portal.

The net output is real-time reporting of potentially avoided Scope 3 emissions, which customers can view as graphic representations of potentially avoided emissions by time period, commodity type, processing type, and raw material outputs.

The carbon calculator is based on the UN Clean Development Mechanism (CDM) e-waste recycling methodology and the Greenhouse Gas (GHG) Protocol Framework and is validated by Morningstar Sustainalytics, for even greater assurance of precise, high-quality data outputs for ESG reporting.
"Our customers can be confident in achieving their ESG goals with the carbon calculator's comprehensive picture of potential avoided Scope 3 emissions resulting from their partnership with Dynamic. We're dedicated to continued alignment with our clients' values, initiatives, and reporting requirements with our innovative approach to ESG," adds Curt Greeno, president of Dynamic Lifecycle Innovations.