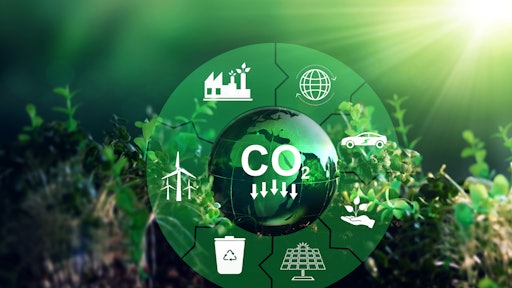 Miha Creative AdobeStock_484607009
Companies across the globe, of all sizes and maturity, continue to improve their sustainability performance and build upon ongoing progress to implement positive sustainable practices across their value chains, according to new insight from EcoVadis.
"Companies who work with their value chain on a ratings and improvement cycle can comply with due diligence regulations and manage risks by helping their suppliers move above the risk zone, as well as enable solid performers to reach more advanced levels that contribute to sustainability, net-zero and other ESG goals," says Sylvain Guyoton, chief rating officer at EcoVadis. "It is particularly encouraging to see companies progress on the Sustainable Procurement theme as it is the most powerful lever available for driving positive environmental and social change."
From BusinessWire:
This year's Index is based on the sustainability performance data derived from more than 62,000 companies assessed by

EcoVadis

between 2018-2022 across four themes: Environment, Labor & Human Rights, Ethics, and Sustainable Procurement.
·After years of declining or flat score trends, Sustainable Procurement topped all themes in yearly gains, increasing 1.7 points to 40.6 since 2021. This suggests that more companies are implementing practical strategies to mitigate risk and drive meaningful sustainable change throughout their value chains.
Labor & Human Rights increased by 0.7 points since 2021 to 53.3, the highest theme score in the Index. The Environment theme increased 1.5 points since 2021 with large companies leading the way. The Ethics theme increased 1.0 points since 2021 to 47.9, with momentum slowing compared to the years before.
Much of the global average sustainability performance score improvement has been fueled by SMEs. Small companies improved the most, gaining 6.9 points between 2018-2022, followed by medium enterprises with a 5.6-point gain, and large companies improving by 3.3 points.
Six out of nine industries crossed the 50-point threshold by 2022. Finance, Legal and Consulting increased 7 points since 2018 (highest overall average of 53.9) and leads with 19% of Advanced performers. Construction (52.0) and Heavy Manufacturing (51.9) follow, improving by 6.0 and 5.6 points respectively. Construction stood out as the only industry in 2022 with more than 1% of its companies reaching the Outstanding level.