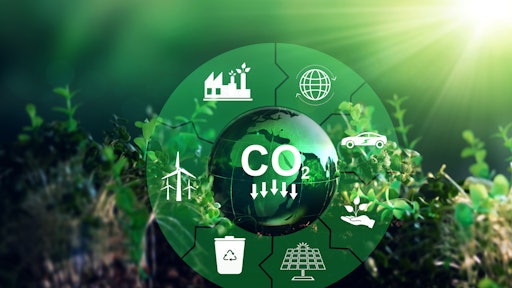 Miha Creative AdobeStock_484607009
Greenly unveiled its proprietary Net Zero Contributor Certification to aid against greenwashing and help encourage decarbonization throughout the supply chain.
"By developing this certification based on reliable measurements and concrete actions, we want to make our contribution to the fight against greenwashing and promote organizations that are truly committed to decarbonization. The aim is to create a virtuous circle with a view to combating global warming and reducing emissions," says Alexis Normand, CEO of Greenly.
From Greenly:
Greenly

is launching its Net Zero Contributor Certified label, which testifies to the transparency and traceability of a company's environmental efforts. It certifies, annually, that a company's carbon dioxide emissions have been duly measured and then reduced to the minimum possible. Additionally, it certifies that these remaining CO2 emissions have been compensated for by financing approved offset projects.
Additional features include carrying out a greenhouse gas baseline assessment, monitoring emissions and carbon contribution, implementing employee engagement and more.