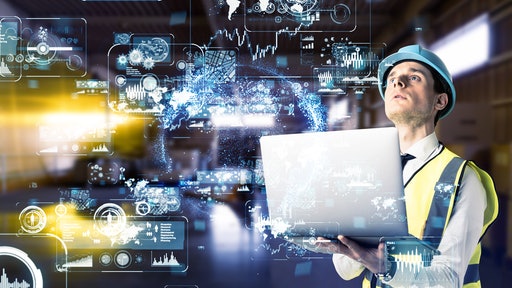 Getty Images
An organization's "future competitiveness" is the single greatest factor – cited by 46% of respondents – in industrial companies' increased focus on sustainability, according to an ABB study. Yet, while 96% of global decision-makers view digitalization as "essential to sustainability," only 35% of surveyed firms have implemented Industrial Internet of Things (IoT) solutions at scale, indicating that while many of today's industrial leaders recognize the important relationship between digitalization and sustainability, the adoption of key digital solutions enable better decisions and achieve sustainability goals needs to accelerate in sectors like manufacturing, energy, buildings and transport.
"As societal concerns escalate about the state of our environment and climate change, sustainability goals are no longer a 'nice-to-have' for industrial companies. Indeed, they are increasingly a crucial driver of business value and company reputation, and, in some cases, serve as a 'license to operate,'" says Peter Terwiesch, president of ABB's Process Automation business area. "Unlocking insights trapped in operational data holds the key to enabling literally billions of better decisions throughout industry and finding better ways to operate efficiently and reduce energy consumption. This leads to significant gains in both industrial productivity and sustainability."
From BusinessWire:
71% of respondents reported greater priority given to sustainability objectives as a result of the pandemic.

72% said they are "somewhat" or "significantly increasing spending on Industrial IoT" due to sustainability.

94% of respondents agreed the Industrial IoT "enables better decisions, improving overall sustainability."

57% of respondents indicated the Industrial IoT has had a "significant positive effect" on operational decision-making.

Perceived cybersecurity vulnerabilities are the No. 1 barrier to improving sustainability through the Industrial IoT.

58% agree that sustainability delivers immediate business value.